Designed to provide the best coastal views and engineered for durability, MARVIN® Signature™ Collection Coastline Windows and Doors offer a versatile product portfolio combining advanced, impact performance with inspiring design flexibility. Extruded all aluminum frames and impact-resistant glass are engineered to withstand adverse conditions and provide the ability to achieve oversized, one-of-a-kind designs.
MARVIN® Signature™ Collection Coastline Windows and Doors are available at Westside Door, a MARVIN® Authorized Dealer serving the West Los Angeles, Brentwood, Bel Air, Santa Monica, Malibu, Pacific Palisades, South Bay, Hermosa Beach, Manhattan Beach, Redondo Beach, Rancho Palos Verdes, Palos Verdes, Orange County, Laguna Beach, Irvine, Huntington Beach, Newport Beach and surrounding Southern California.
Achieve the Most Ambitious Coastal Home Visions with MARVIN® Signature™ Collection Coastline Windows and Doors
Designed Coastal Weather
Marvin® Coastline Windows and Doors are approved for High Velocity Hurricane Zones (HVZ) as they are engineered to sustain high winds and flying debris during tropical storms or hurricanes.
Premium Aesthetics
Marvin® Coastline Windows and Doors come in a range of product types, sizes, configurations and design options with narrow sightlines that provide clean and shutter-free well-maintained home aesthetics.
Made with industrial-grade finishes to withstand corrosion and resist fading so your products retain their color, gloss, and beauty for years to come.
Impressive Sizes
Marvin® Coastline Windows and Doors provide homes with expansive views using big glass and huge sizes for ambitious projects that will make a statement.
Extruded aluminum construction, impact resistant glass, industrial-grade finishes that withstand corrosion and resist fading, all of these components result in durable yet visually impressive high quality Marvin® Coastline Windows and Doors.
Impress guests with a decorative, large-scale entry door or show off stunning views with vast expanses of glass on the interior—all customized to give you the freedom to design boldly.
Marvin® Coastline Windows design types:
Awning
Awning window sashes are hinged at the top of the frame and swing out at the bottom. They are ideal for bringing in a breeze even in damp weather.
Casement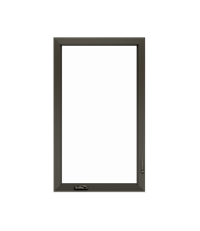 Provide vast, unobstructed expanses of glass while providing a clean feel and narrow sightlines. Perfect for hard to reach areas like over a sink or counter.
Glider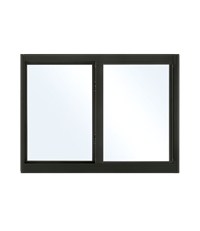 Also known as a horizontal roller window, a glider features an operating sash equipped with durable brass tandem rollers for easy operation.
Single Hung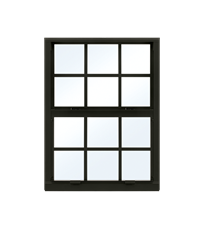 A traditional design that instills a sense of warmth, the Single Hung window features a stationary top window and a well-balanced bottom sash.
Picture Specialty Shapes
These windows are available in hundreds of geometric shapes providing design freedom to create unique architectural statements.
Picture
The glass is glazed directly into the frame, eliminating the need for a sash, which results in narrow sightlines, more light, and larger unobstructed views.
Storefront
Perfect for any home or business to create massive expanses of glass, capture scenic views, and blur the lines between indoors and out.
Marvin® Coastline Doors design types:
Bi-Fold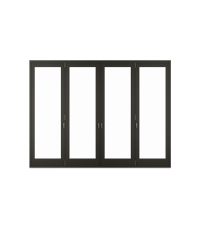 The Bi-Fold door is a great way to take advantage of the inspiring vistas and abundance of brilliant sunshine that life near the coast has to offer.
Entry
Create a statement piece with options such as lead glass, a wood grain finish, custom color, or a one-of-a-kind ornamental wrought iron grill pattern.
Garage
A Coastline Garage door will boost curb appeal and is a perfect complement to any modern, contemporary, or transitional style.
Multi-Side
Two doors can be designed to meet in the center or at a 90-degree corner angle, and the panels can be configured to tuck into a wall pocket.
Swinging French
Inswing and outswing Coastline French doors offer custom divided lite patterns and finish options, which allow for a unique and traditional design aesthetic.
Pivot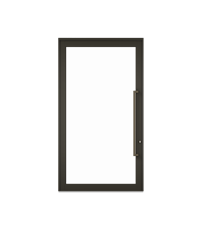 When open, a Pivot door panel appears to hover in midair. You can choose an all-glass panel or configure a Pivot door to match any style or décor.
Contact Westside Door – a MARVIN® Authorized Dealer.
To learn more about MARVIN® products, you can reach out to Westside Door – your Authorized MARVIN® Dealer in West Los Angeles, Southern California. Also serving Orange County, South Bay, Beverly Hills, Malibu, West Los Angeles and all of Southern California.
Westside Door – The Best Little Doorhouse In Town® Since 1971 – Southern California Authorized MARVIN® Dealer in West Los Angeles
We are located in West Los Angeles., on Sepulveda Blvd., between Pico and Olympic, one block east of the 405 Freeway.
We've been specializing in doors, windows, mouldings, skylights, and hardware since 1971.
Address:
Westside Door & Moulding
2326 South Sepulveda Blvd.
West Los Angeles, CA 90064
Monday–Friday 7:00am-4:00pm
Sales
Phone: (310) 478-0311
Fax: (310) 478-0314