Welcome to Westside Door –The Best Little Doorhouse In Town® Since 1971
Visit Our West Los Angeles Showroom 
Monday-Friday 7:00AM-4:00PM
310-478-0311
Hope you and your family are well. We are Open! 
Call 310-478-0311 Press "4" for Customer Service"
Will Call  (Will Call Hours 7:00AM-3:30PM) (Call  310-478-0311 Press "4" for Customer Service")
For New Windows and Door and Customer Service : customer.service@westsidedoor.com
We appreciate your business and look forward to serving you. ~ Westside Door Team
Updated Message September 2023
Welcome to Westside Door Since 1971.
We carry a wide range of window, door, skylights, hardware and moulding products in classic and contemporary styles and can provide custom work for your one-of-a kind project.
We can provide architectural consulting services on your project. View videos below. Featured in Turnkey Renovation HGTV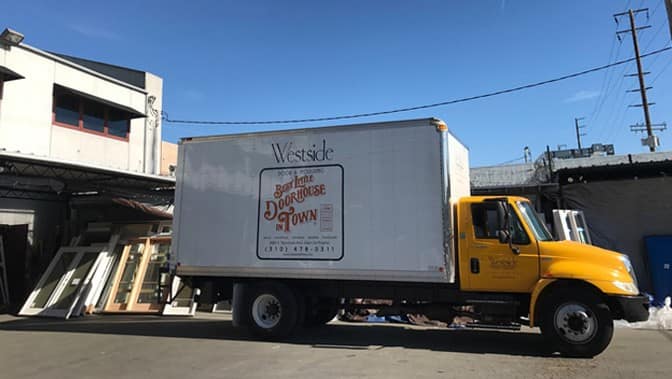 Westside Door is located in West Los Angeles at 2326 S. Sepulveda Blvd. Los Angeles, CA.90064
Westside Door—The Best Little Doorhouse In Town® Since 1971
We have an "open door" policy – our professional sales staff and support team are always available to help you.
We offer delivery in the Los Angeles area.
We supply doors, windows, moulding, skylights, hardware, and frames. You can get a quote for anything you find in our Request a Quote page. We Invite you to Visit Our West Los Angeles Showroom.
Call Us at 310-478-0311
Pictures of Our Location and Inside of Our Showroom in West Los Angeles.