For spaces that lack the room for swinging doors, the CS Cavity Slider® pocket door frame provides an efficient and practical solution. This is a structurally robust pocket system with a construction that utilizes aluminum extrusions. Looking for an efficient pocket frame system for residential or commercial spaces? Westside Door is an authorized Cavity Sliders® Dealer serving the Orange County and Southern California area.
CS Cavity Slider® Pocket Door Frame for Commercial and Residential Projects
Easy to assemble and install, the CS Cavity Slider® pocket frame accommodates 1-3/8" and 1-3/4" doors up to 4'0" x 8'0" and it can also be cut down to size on site. Plus it can utilize SofStop® soft close, an upgrade for areas that require quietness like bedrooms, offices, hospital rooms, libraries and more.
The CS Cavity Slider meets Type 1 construction code making it suitable for residential and commercial projects as it does not have combustible materials. It will help save space for restrooms, hallways and smaller rooms.
Specifications:
Size: 3068, 3080 or 4080
Max. Door Weight: 500lb (240kg)
Door Thickness: 1-3/8" or 1-3/4"(35 or 44.5mm)
To learn more about CS Cavity Slider® products, you can reach out to Westside Door – your authorized CS Cavity Slider® dealer in West Los Angeles, Southern California. Also serving Orange County, South Bay, Beverly Hills, Malibu, West Los Angeles and all of Southern California.
Westside Door – The Best Little Doorhouse In Town® Since 1971 – Southern California Authorized CS Cavity Slider® Dealer in West Los Angeles
We are located in West Los Angeles., on Sepulveda Blvd., between Pico and Olympic, one block east of the 405 Freeway.
We've been specializing in doors, windows, mouldings, skylights, and hardware since 1971.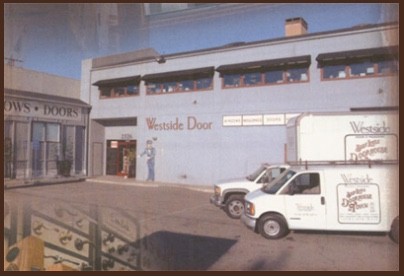 Address:
Westside Door & Moulding
2326 South Sepulveda Blvd.
West Los Angeles, CA 90064
Monday–Friday 7:00am-4:00pm
Sales
Phone: (310) 478-0311
Fax: (310) 478-0314
email: customer.service@westsidedoor.com