Homeowners who want to achieve a festive farmhouse look for their abodes can choose from the Simpson® Farmhouse Doors available at Westside Door, a Simpson® Door Company Authorized Dealer serving the Laguna Beach, Orange County, Southern California area. Simpson® Farmhouse Doors will add rustic charm to your home's entryway while providing a spacious entrance and excellent views.
Transform Your Home with Gorgeous, Large Simpson® Farmhouse Doors
Available in a variety of wood species such as Douglas Fir, Simpson® Farmhouse Doors can be used for swing applications, or installed in a variety of ways such as on barn door tracks to give your home the perfect farmhouse look you long for.
Simpson® Barn Doors feature the brand's new weathered finish options for interior doors to enhance the rustic touch. The popular design trend pairs barn track hardware with any type of door. Ideal for the farmhouse look, this timeless design combines practicality and aesthetics.
Suited for both interior and exterior applications, on hinges or with barn door track software, a Simpson® Barn Door will make a statement and looks great whether it is open or closed. Design styles are available in 1-3/4" thick with 3/4" grooved flat panel.
Wide front doors can be complemented with more modest Simpson® Dutch doors at the back porch, which will give the back of the house a cozy appeal while letting a lot of light in. Simpson® Dutch doors let the top half of the door open to let fresh air enter.
Get the Look
Get the farmhouse look for your home! Bring this style to your abode, making it a cozy and rustic haven. Contact Westside Door to get your door quote!
To learn more about Simpson® Door Company products, you can reach out to Westside Door – your authorized Simpson® Dealer in West Los Angeles, Southern California. Also serving Orange County, South Bay, Beverly Hills, Malibu, West Los Angeles and all of Southern California.
Westside Door – The Best Little Doorhouse In Town® Since 1971 – Southern California Authorized Simpson® Dealer in West Los Angeles
We are located in West Los Angeles., on Sepulveda Blvd., between Pico and Olympic, one block east of the 405 Freeway.
We've been specializing in doors, windows, mouldings, skylights, and hardware since 1971.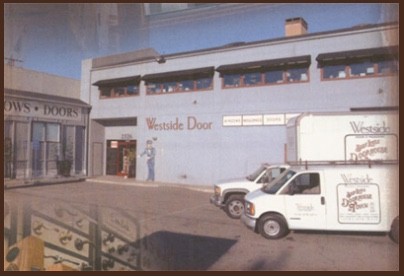 Address:
Westside Door & Moulding
2326 South Sepulveda Blvd.
West Los Angeles, CA 90064
Monday–Friday 7:00am-4:00pm
Sales
Phone: (310) 478-0311Remove featured image
Fax: (310) 478-0314