At Westside Door and Moulding we offer a variety of Fleetwood Windows & Doors products for luxury homes in Beverly Hills, Los Angeles and the Southern California region. While the Fleetwood 3-Series is the entry point the products are definitely not "entry level." The Series 3000 traditional sliding door is among these, designed for luxury homes and high performance markets.
Fleetwood Windows & Doors Series 3000 Traditional Sliding Door Product Highlights
The Fleetwood Series 3000 has advantages in terms of energy, noise and security due to the following traits:
High Efficiency Glass
Fleetwood utilizes modern glazing and efficient insulation techniques that allows it to use minimalist designs and huge glass without compromising energy consumption.
Security Benefits
Fleetwood products are better, specialty designs that use high-security laminated glass coupled with robust Fleetwood framing allowing it to withstand hard impacts.
Noise Control
Sound dampening upgrades to Fleetwood glass and products are available without impacting budget or design.
Fire and Heat Resistance
Steel products are made to resist fire damage, and Fleetwood aluminum products offer excellent performance and style while assisting wall integrity during fires.
Fleetwood uses patented US-made hardware, including a better door latching system: the Archetype Locking System (ALH). Additionally, in terms of fit and finish Fleetwood doors appear exceptional, featuring cosmetic items that other brands lack. These include Pocket Closers, Jamb Closers, Head Closers and Sill Closers. These are standard for every custom sliding door by Fleetwood. Swiss precision bearings enhance Fleetwood door performance, and Fleetwood tracks use solid aluminum bases with heavy gauge stainless steel inserts that can be easily replaced.
To learn more about Fleetwood Windows & Doors products, you can reach out to Westside Door – your authorized Fleetwood dealer in Southern California. Also serving Orange County, South Bay, Beverly Hills, Malibu, West Los Angeles and all of Southern California.
Westside Door – The Best Little Doorhouse In Town® Since 1971 – Southern California Authorized Fleetwood Windows & Doors Dealer in West Los Angeles
We are located in West Los Angeles., on Sepulveda Blvd., between Pico and Olympic, one block east of the 405 Freeway.
We've been specializing in doors, windows, mouldings, skylights, and hardware since 1971.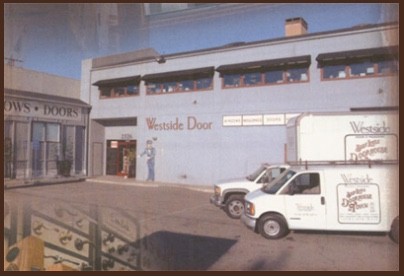 Address:
Westside Door & Moulding
2326 South Sepulveda Blvd.
West Los Angeles, CA 90064
Monday–Friday 7:00am-4:00pm
Sales
Phone: (310) 478-0311
Fax: (310) 478-0314