FLEETWOOD® Series 3070-T Multi-Slide and Pocket Door Systems are excellent choices for Southern California Homeowners, Developers, Architects and Designers who want to transform their residential or commercial spaces and improve the view. Redefine your home or place of business, give it a wide open view of your beautiful surroundings, with FLEETWOOD® Series 3070-T Multi-Slide and Pocket Door Systems, available at Westside Door, a FLEETWOOD WINDOWS & DOORS® Authorized Dealer serving the Malibu, Orange County, Southern California area.
FLEETWOOD® Series 3070-T Multi-Slide & Pocket Door System Product Highlights
As with the brand's other products, the Fleetwood Series 3070-T multi-slide and pocket door system has various characteristics that set it apart from counterparts. These include:
Perfect for Local Climates
Thermally broken aluminum was designed for extreme cold climates to stop frost from conducting to the inside of the house. Stricter building codes have introduced this technology to warmer climates where practical benefits are limited. FLEETWOOD® recommends the FLEETWOOD® Series 3070 for warmer climates.
Slim Lines
FLEETWOOD® sliding door interlockers are among the slimmest available, the product of methodical engineering and aluminum thickness that enable slender lines while maintaining structural integrity.
Crisp, Linear Shapes
The brand's products are not made for mass manufacturing but are the result of a meticulous process that includes hand tooling as well as automation and precise machining.
Huge Sizes
Beauty and strength are balanced by Fleetwood products, such as doors with massive pieces of glass, that provide breathtaking views while staying structurally sound.
Robust Screens
FLEETWOOD® standard screens are the best sliding screen doors made because they utilize the same frame and hardware as the glass panel, making them the highest quality meshes on the market.
Thermal Conductivity
Aluminum does not swell or shrink when temperature or humidity levels shift as the material is thermally stable. This means very little energy is lost through the frame unlike wood and vinyl which experience thermal contraction.
Leak Prevention
Similarly the FLEETWOOD® Series 3070-T has a variety of options and boasts the buried Arche-Duct that offers hurricane water performance.
Low Maintenance
The resiliency of Fleetwood products mean that they can endure extreme environments and have a Lifetime Warranty.
Customizable
Property owners will benefit from the versatility and unlimited configuration options of this FLEETWOOD® product, which will allow them to create custom systems such as multi-slide, stacking, pocketing, meeting, curved, corner, multi-corner and barn doors.
To learn more about FLEETWOOD WINDOWS & DOORS® products, you can reach out to Westside Door – your authorized FLEETWOOD® Dealer in West Los Angeles, Southern California. Also serving Orange County, South Bay, Beverly Hills, Malibu, West Los Angeles and all of Southern California.
Westside Door – The Best Little Doorhouse In Town® Since 1971 – Southern California Authorized FLEETWOOD® Dealer in West Los Angeles
We are located in West Los Angeles., on Sepulveda Blvd., between Pico and Olympic, one block east of the 405 Freeway.
We've been specializing in doors, windows, mouldings, skylights, and hardware since 1971.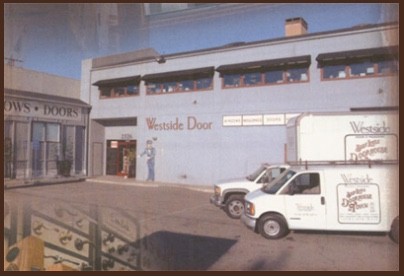 Address:
Westside Door & Moulding
2326 South Sepulveda Blvd.
West Los Angeles, CA 90064
Monday–Friday 7:00am-4:00pm
Sales
Phone: (310) 478-0311
Fax: (310) 478-0314