Fleetwood's premier thermal frame sliding window system, the Series 330-T is an excellent choice for homeowners who want to upgrade their abodes' energy efficiency. Westside Door, an authorized Fleetwood® dealer, offers this window for home renovation and home improvement projects in and around the Malibu area.
Premier Thermal Frame Sliding Windows: Fleetwood Series 330-T
The Fleetwood Series 330-T earns this reputation because of its remarkable attributes. It uses highly efficient glass made with Fleetwood's modern glazing techniques along with increasingly efficient insulation techniques. This allows the windows to use minimalist designs with huge glass without compromising energy consumption. Additionally, thermal break technology means it uses thermally broken aluminum for condensation control and energy efficiency.
Fleetwood windows are also robust, capable of withstanding impacts, making homes more secure. They also protect home from noise pollution with sound dampening upgrades that will not affect the budget or design.
In terms of aesthetics, Fleetwood® sliding windows are unmatched. They are made with line symmetry in mind, and are engineered to handle large sizes without compromising architectural splendor. Aluminum wall thickness ensures sturdiness and luxury. Crisp, linear shapes also set Fleetwood® windows apart visually, made possible due to hand tooling, automation and dedicated machining.
To learn more about Fleetwood Windows & Doors products, you can reach out to Westside Door – your authorized Fleetwood® dealer in Southern California. Also serving Orange County, South Bay, Beverly Hills, Malibu, West Los Angeles and all of Southern California.
Westside Door – The Best Little Doorhouse In Town® Since 1971 – Southern California Authorized Fleetwood® Dealer in West Los Angeles
We are located in West Los Angeles., on Sepulveda Blvd., between Pico and Olympic, one block east of the 405 Freeway.
We've been specializing in doors, windows, mouldings, skylights, and hardware since 1971.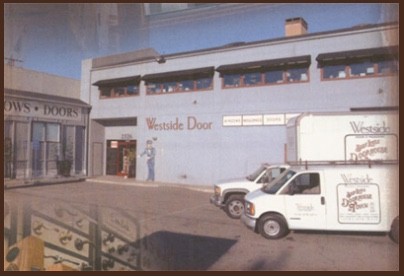 Address:
Westside Door & Moulding
2326 South Sepulveda Blvd.
West Los Angeles, CA 90064
Monday–Friday 7:00am-4:00pm
Sales
Phone: (310) 478-0311
Fax: (310) 478-0314