Provide your home with incredible outdoor views or transform your place of business into a sleek and modern establishment with the Fleetwood Series 3800 Window-Wall System. Designed as an alternative to commercial storefronts, the Series 3800-T Window-Wall System has sleek angles and vast sightlines that will elevate any space. As an authorized Fleetwood Windows & Doors Dealer we offer this product for homeowners in and around Beverly Hills, California.
Fleetwood Series 3800-T Window-Wall System: Sleekness and Modernity for Homes and Commercial Spaces
An adaptable product that can provide everything from simple fixed windows to transoms to sophisticated grid window-walls with operable window inserts, the Series 3800-T can compliment any Fleetwood door product and is a superior choice compared to commercial storefronts. This is because it is a factory-built system.
The Series 3800-T can come with a simulated divided lite that resembles classic steel window beveled designs, so it can have the "steel look" while avoiding the complications and limits of steel products. It offers a 1-7/16" perimeter sightline, compared to a typical 2" frame for commercial storefronts. Additionally, this Fleetwood product meets or exceeds the HVHZ or High Velocity Hurricane Zone requirements for missile impact rated products.
To learn more about Fleetwood Windows & Doors products, you can reach out to Westside Door – your authorized Fleetwood Dealer in West Los Angeles, Southern California. Also serving Orange County, South Bay, Beverly Hills, Malibu, West Los Angeles and all of Southern California.
Westside Door – The Best Little Doorhouse In Town® Since 1971 – Southern California Authorized Fleetwood Dealer in West Los Angeles
We are located in West Los Angeles., on Sepulveda Blvd., between Pico and Olympic, one block east of the 405 Freeway.
We've been specializing in doors, windows, mouldings, skylights, and hardware since 1971.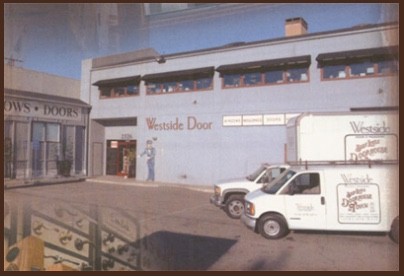 Address:
Westside Door & Moulding
2326 South Sepulveda Blvd.
West Los Angeles, CA 90064
Monday–Friday 7:00am-4:00pm
Sales
Phone: (310) 478-0311
Fax: (310) 478-0314