Fleetwood Windows & Doors® Gen4 products improves upon their 3-Series predecessors to better suit the requirements of luxury home architects who sought the design essentials of 3-series products but also required more features. Fleetwood® Series 4070-T multi-slide door is the first product of the Gen4 line. The thermal door is an extraordinary entry system that can come in extreme sizes and features Fleetwood® proprietary Arche-Duct that utilizes the finished floor as the threshold. As a Fleetwood Authorized Dealer in Southern California, Westside Door is proud to offer the Fleetwood® Series 4070-T multi-slide door, which will certainly be a fine addition to any Malibu beach home.
Fleetwood Windows & Doors® Series 4070-T Multi-Slide Door Features
Transform your home with the most stylish doors available with the Fleetwood Windows & Doors® Gen4 Series 4070-T multi-slide door that comes with the following features:
Slim Lines
Fleetwood sliding door interlockers are among the slimmest, providing slender lines without compromising structural integrity.
Crisp and Linear Shapes
Fleetwood design stand out due to their precision. These are not mass produced products. Hand tooling, automation and dedicated machining result in sharp edges and crisp lines.
Huge Sizes
The brand's unique ability to produce doors with massive pieces of glass demonstrate the strength and beauty of the products and the technology behind them.
Thermal Conductivity
Aluminum is thermally stable so it does not swell or shrink when temperature or humidity shifts.
Low Maintenance
The resiliency of Fleetwood products means that they do not require much maintenance even in extreme environments. They also come with a Lifetime Warranty.
Customizable
The versatility of Fleetwood products means they have unlimited configuration options.
To learn more about Fleetwood Windows & Doors® products, you can reach out to Westside Door – your authorized Fleetwood® Dealer in West Los Angeles, Southern California. Also serving Orange County, South Bay, Beverly Hills, Malibu, West Los Angeles and all of Southern California.
Westside Door – The Best Little Doorhouse In Town® Since 1971 – Southern California Authorized Fleetwood® Dealer in West Los Angeles
We are located in West Los Angeles., on Sepulveda Blvd., between Pico and Olympic, one block east of the 405 Freeway.
We've been specializing in doors, windows, mouldings, skylights, and hardware since 1971.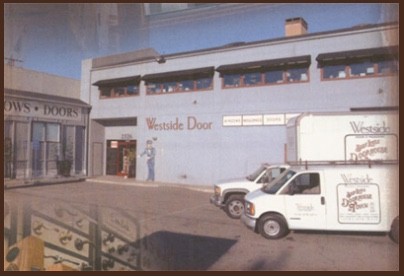 Address:
Westside Door & Moulding
2326 South Sepulveda Blvd.
West Los Angeles, CA 90064
Monday–Friday 7:00am-4:00pm
Sales
Phone: (310) 478-0311
Fax: (310) 478-0314