A splendid pivot door, the Fleetwood® Series 4400-T is part of the brand's Gen4 family and is the only door in its class. This design is for elite luxury houses and boasts a weather rating and JUMBO sizes with a concealed In-Rail Closer. Fleetwood® Windows & Doors Authorized Dealer Westside Door offers the Fleetwood® Series 4400-T pivot door to homeowners in and around the South Bay area.
Fleetwood® Series 4400-T Pivot Door for Elite Homes
With a patent pending sill design that allows for a unabated flow of interior and exterior flooring, the 4400-T pivot door offers ample weather tested performance. Additionally, the 4400-T available in large widths and can be combined with other panels for even larger openings. And when the hydraulic In-Rail Closer (IRC) is utilized the Series 4400-T is feasible for upper floors.
The hydraulic In-Rail Closer (IRC) allows 3 custom adjustments:
Open 90 Degrees Speed (slows down at 80-degree point)
Final 30 Degrees Speed
Final 10 Degrees Latching Speed
These options are easily accessed from the underside of the bottom rail without removing the panel. The Fleetwood Series 4400-T pivot door's vertical lines are some of the narrowest on the market. The standard 4" stile is thinner than most and the optional 3-1/2" stile is in its own class. It is one of the only energy rated pivot doors on the market, which will improve home efficiency. With hundreds of glass choices depending on homeowner needs, there is no shortage of glazing options whether for added security, more light and energy, sound control, etc.
To learn more about Fleetwood Windows & Doors products, you can reach out to Westside Door – your authorized Fleetwood® Dealer in West Los Angeles, Southern California. Also serving Orange County, South Bay, Beverly Hills, Malibu, West Los Angeles and all of Southern California.
Westside Door – The Best Little Doorhouse In Town® Since 1971 – Southern California Authorized Fleetwood Dealer in West Los Angeles
We are located in West Los Angeles., on Sepulveda Blvd., between Pico and Olympic, one block east of the 405 Freeway.
We've been specializing in doors, windows, mouldings, skylights, and hardware since 1971.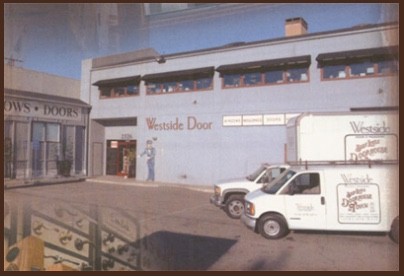 Address:
Westside Door & Moulding
2326 South Sepulveda Blvd.
West Los Angeles, CA 90064
Monday–Friday 7:00am-4:00pm
Sales
Phone: (310) 478-0311
Fax: (310) 478-0314