Give Your home a spacious Fleetwood USA-designed glass door that differs from traditional sliding glass doors. Fleetwood Windows & Doors' Thermal Frame Folding Door Series 3600-T is an innovative design that will add luxury to any home with its sleek look and efficient mode of operation. As an authorized Fleetwood Windows & Doors dealer we are proud to offer their thermal frame folding doors for homeowners in and around Beverly Hills.
Upgrade Your Beverly Hills Home with the Fleetwood Thermal Frame Folding Door Series 3600-T
Fleetwood Windows & Doors' Thermal Frame Folding Door Series 3600-T can be configured as folding panels only to make the vertical sight lines as narrow as possible.
With this door system, homes will be enhanced by its crisp and linear shapes. Fleetwood products are the opposite of mass produced. Their sharp edges and crisp lines are the result of hand tooling, automation and dedicated machining.
Its hardware finishes can be either brushed stainless steel (clear anodized and custom finishes) or PVD black stainless hardware (black anodized).
Fleetwood Series 3600-T utilize stainless steel Dual Point Locks. It uses durable material as well as a sleek and modern design, which improves security while making operation convenient.
This window balances strength and beauty, with large panel sizes and heavy walls. The aluminum wall thickness exceeds most other doors, making Series 3600-T doors sturdy and luxurious.
To learn more about Fleetwood Windows & Doors products, you can reach out to Westside Door – your authorized Fleetwood dealer in Southern California. Also serving Orange County, South Bay, Beverly Hills, Malibu, West Los Angeles and all of Southern California.
Westside Door – The Best Little Doorhouse In Town® Since 1971 – Southern California Authorized Fleetwood Dealer in West Los Angeles
We are located in West Los Angeles., on Sepulveda Blvd., between Pico and Olympic, one block east of the 405 Freeway.
We've been specializing in doors, windows, mouldings, skylights, and hardware since 1971.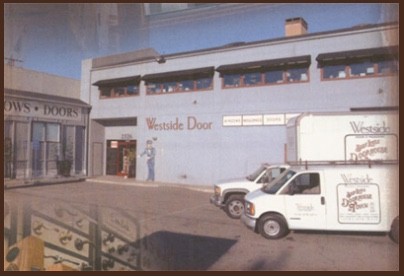 Address:
Westside Door & Moulding
2326 South Sepulveda Blvd.
West Los Angeles, CA 90064
Monday–Friday 7:00am-4:00pm
Sales
Phone: (310) 478-0311
Fax: (310) 478-0314