Homeowners and architects seeking to level up their luxury homes' appearance and functionality can turn to Fleetwood® Windows & Doors Gen4 Doors and Windows that take the essential design elements of 3-Series windows and doors to new heights, with added features and improvements. Westside Door is a proud Fleetwood® Authorized Dealer in Southern California and offers Fleetwood® Gen4 Doors and Windows to homeowners in and around Orange County.
Modernizing Homes with Fleetwood® Windows & Doors Gen4 Windows and Doors
Fleetwood® Gen4 Series products are ideal for homeowners and architects alike who want to modernize their abodes with sophisticated and stylish windows and doors that will make a statement.
Fleetwood® Series 4400-T Pivot Door
A magnificent pivot door and part of the Gen4 family, it is the only door in its class. It is designed for elite luxury houses, boasting a weather rating and enormous sizes with a concealed In-Rail Closer. The patent pending sill design allows for a unabated flow of interior and exterior flooring.
With a patent pending sill design that allows for an unabated flow of interior and exterior flooring, the 4400-T pivot door offers ample weather tested performance. Additionally, the 4400-T available in large widths and can be combined with other panels for even larger openings. And when the hydraulic In-Rail Closer (IRC) is utilized the Series 4400-T is feasible for upper floors.
Fleetwood® Series 4070-T Multi-Slide Door
This multi-slide door is the first product in the Gen4 line, an extraordinary door is capable of extreme sizes and features Fleetwood® proprietary Arche-Duct sill that utilizes the finished floor as the threshold.
Fleetwood Windows & Doors® Gen4 Series 4070-T multi-slide door that comes with features such as slim lines that do not compromise structural integrity, crisp and linear shapes that show off the brand's precision, huge sizes for excellent views and entry points, thermal conductivity for comfort and energy efficiency, as well as a low maintenance and customizable design for homeowner convenience.
Fleetwood® Series 450-T Operable Window
Fleetwood® next generation operable window using Gen4 new technology in its design to provide more glass, a sleek cube design, an inherent shadow line, and improved energy efficiency. These exceptional traits are complemented with Fleetwood® proprietary Archetype hardware. Fleetwood® Series 450-T windows are ideal for homes going for a modern look as well as for home improvement and renovation projects that aim to bring the abode to the 21st century because the design has a variety of innovative features.
This window can come in a variety of configurations including:
Casement
Awning
Hopper
Fixed
To learn more about Fleetwood Windows & Doors® products, you can reach out to Westside Door – your authorized Fleetwood® Dealer in West Los Angeles, Southern California. Also serving Orange County, South Bay, Beverly Hills, Malibu, West Los Angeles and all of Southern California.
Westside Door – The Best Little Doorhouse In Town® Since 1971 – Southern California Authorized Fleetwood® Dealer in West Los Angeles
We are located in West Los Angeles., on Sepulveda Blvd., between Pico and Olympic, one block east of the 405 Freeway.
We've been specializing in doors, windows, mouldings, skylights, and hardware since 1971.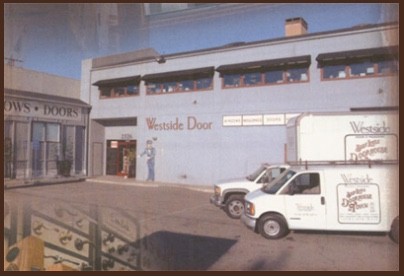 Address:
Westside Door & Moulding
2326 South Sepulveda Blvd.
West Los Angeles, CA 90064
Monday–Friday 7:00am-4:00pm
Sales
Phone: (310) 478-0311
Fax: (310) 478-0314