Fleetwood® Series 450-T is part of the brand's next generation of operable windows, among their elite Gen4 family that utilize new technologies to provide homeowners with a sleek cube design with more glass, inherent shadow lines and improved energy efficiency. As a Fleetwood Authorized Dealer in Southern California, Westside Door is proud to offer the Fleetwood® Series 450-T, this is great for modern homes as well as for home renovation and improvement projects for Orange County, Los Angeles homeowners who want their abode to look sleek and stylish.
Modernize Your Home with Fleetwood® Windows Series 450-T Gen4 Operable Window
Fleetwood® Series 450-T windows are ideal for homes going for a modern look as well as for home improvement and renovation projects that aim to bring the abode to the 21st century because the design has a variety of innovative features. These make it look impeccable while improving ease of operation, durability as well as energy efficiency.
Product highlights include:
Minimal Metal, Maximum Strength
To provide homeowners with less frame and more glass surfaces that maximize the view, Fleetwood® Series 450-T windows reduce metal where possible without compromising strength. Such as the minimal approach in the exterior edge of the perimeter frame and the limited space around a hinged screen (HWS).
Concealed Hinges:
450-T casement windows can be ordered with optional concealed hinges (CCH/HAH), which come standard with the Archetype cam handle.
Hinged Screens:
For concealed hinges (CCH/HAH) on casement windows, a custom designed hinged screen (HWS) comes attached to the frame with Fleetwood® designed stainless steel hinges.
Shadow Line & Fixed Windows:
Each operable window is designed to resemble a cube when closed. An added benefit to the 'cube' is a natural shadow line that traces the interior and exterior frame/vent junction. A petite sightline fixed window was designed to accompany the operable windows, maintaining the shadow line through the visual sweep of the elevation.
Exclusive American Hardware for Fleetwood® Series 450-T Windows:
More architectural information:
To learn more about Fleetwood Windows & Doors® products, you can reach out to Westside Door – your authorized Fleetwood® Dealer in West Los Angeles, Southern California. Also serving Orange County, South Bay, Beverly Hills, Malibu, West Los Angeles and all of Southern California.
Westside Door – The Best Little Doorhouse In Town® Since 1971 – Southern California Authorized Fleetwood® Dealer in West Los Angeles
We are located in West Los Angeles., on Sepulveda Blvd., between Pico and Olympic, one block east of the 405 Freeway.
We've been specializing in doors, windows, mouldings, skylights, and hardware since 1971.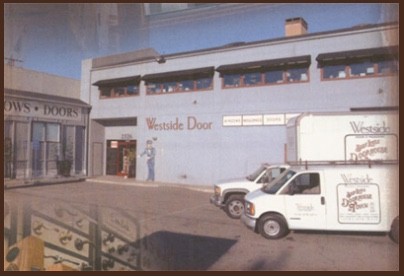 Address:
Westside Door & Moulding
2326 South Sepulveda Blvd.
West Los Angeles, CA 90064
Monday–Friday 7:00am-4:00pm
Sales
Phone: (310) 478-0311
Fax: (310) 478-0314