Homeowners living near the coast and facing occasional rough weather can ensure their abodes remain stylish even after a stormy day. The impact-resistant Marvin® Coastline Entry Door is a highly customizable work of architecture that is as visually impressive as it is durable, elevating homes with its contemporary design aesthetic and framing inspiring views. As a Marvin® authorized Dealer in Southern California, Westside Door is proud to offer this product to our customers.
Marvin Coastline Entry Doors: Impact-Resistant Entrances for South Bay Homes
Fulfill your beachside home dreams without having to worry about headaches like stormy weather with  the Marvin® Coastline Entry Door. The impact-resistant door meets or exceeds stringent hurricane impact code requirements in North America.
Additionally, the Marvin® Coastline Entry door can be tailored to give homes a stunning architectural statement for their entrances, which will impress guests as they enter your home.  Marvin® Coastline Entry Door features include:
Highly impact resistant.
Available in widths exceeding 4 feet and heights up to 12 feet for a single panel door.
Double doors can have widths over 8 feet.
Thick-walled aluminum frame with hurricane-resistant glass defends for debris protection.
Inswing and outswing doors available with and without stand-alone sidelite and transom.
Configurable as a single panel door, double panel door or entry door sidelite.
Louvered style panel options.
Multi-point lock on active panel.
Commercial multi-point lock options available.
10 interior and exterior color and wood grain finishes available along with custom colors.
Low-E glass coatings, tinting and insulated glass option.
Standard, low-rise and ADA sill options are available.
To learn more about Marvin® products, you can reach out to Westside Door – your authorized Marvin® Dealer in West Los Angeles, Southern California. Also serving Orange County, South Bay, Beverly Hills, Malibu, West Los Angeles and all of Southern California.
Westside Door – The Best Little Doorhouse In Town® Since 1971 – Southern California Authorized Marvin® Dealer in West Los Angeles
We are located in West Los Angeles., on Sepulveda Blvd., between Pico and Olympic, one block east of the 405 Freeway.
We've been specializing in doors, windows, mouldings, skylights, and hardware since 1971.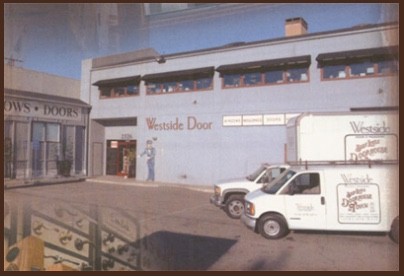 Address:
Westside Door & Moulding
2326 South Sepulveda Blvd.
West Los Angeles, CA 90064
Monday–Friday 7:00am-4:00pm
Sales
Phone: (310) 478-0311
Fax: (310) 478-0314