For Los Angeles – Orange County, Southern California Homeowners, Developers, Architects and Designers who want to bring air, light and expansive views to their residential or commercial spaces, the MARVIN® Elevate® Bi-Fold Door is ideal. New Home Construction and Home Remodel Projects alike will benefit from the MARVIN® Elevate® Bi-Fold Door – available at Westside Door, a MARVIN® Authorized Dealer serving the Beverly Hills, Brentwood, Malibu, West Los Angeles, Orange County and Southern California areas.
MARVIN® Elevate® Bi-Fold Doors Embody Indoor/Outdoor Living
The MARVIN® Brand is driven to imagine and create better ways of living and as people spend more time indoors, the brand is designing more than just better windows and doors, creating new systems that open the possibilities of how people live, work and play, bridging the indoor and the outdoor with the MARVIN® space.
MARVIN® Elevate® Bi-Fold Doors follow this philosophy and expand the possibilities, effortlessly gliding and stacking open to present enjoyable scenic views and invite maximum airflow into interior spaces. When completely closed, the door's narrow profiles allow light to come through to provide natural illumination.
MARVIN® Elevate® Bi-Fold Door Features include:
Durable Material Composition
Exterior is made with Ultrex® fiberglass, which is 8x stronger than vinyl.
Rich Wood Interior
Bare Pine interior can be painted in our factory or can be stained in the field to match your interiors.
Expansive Views
Fits openings up to 22′ wide by 8′ high
Design Options
Choose from 28 configurations and up to 7 panels
Virtually Maintenance Free
Exterior resists fading, bends, dents, and cracks. Fiberglass sill stands up to foot traffic and weather
Bi-part from the center or stack panels to one side
Optional quick access panel available
Top-hung design for effortless operation
Integrated multi-point locking system
Performance sill available in Beige or Bronze
Weathertight seal for thermal performance rating of LC-PG30-FLD
Screen available to keep insects and debris out
GET A CUSTOM QUOTE (CLICK HERE)
MARVIN® Elevate® Bi-Fold Door: Everything a Door Should Be
Exterior Finish Options
A strong alternative to vinyl, Ultrex® pultruded fiberglass exterior finish is applied through a patented process to provide a superior, consistent finish.
Built for durability and low-maintenance, our Ultrex finish is 3x thicker than competitive finishes, with a smooth consistency and strong finish that resists fading, chalking, peeling and cracking, even in the darkest colors.
Interior Finish Options

Elevate® collection features rich wood interiors in bare pine that can be stained to match your interiors, or finished in the MARVIN®  brand's factory with popular designer black painted interior finish, clear coat, or painted white. Factory finishing means you can expect consistent quality and aesthetics that come from the MARVIN®  brand's carefully-perfected finishing process.
Coastal Performance
MARVIN® offers windows and doors specifically designed for the requirements of coastal and impact zone construction. From Nor'easters on the Cape to hurricanes down South that bring extreme rain, salt, and wind, the windows and doors you choose are critical and can help preserve a home's structural seal. The MARVIN® brand's hurricane-rated product options are certified for energy efficiency and rigorously tested by third party agencies to meet or exceed the most stringent coastal codes.
Learn more about MARVIN® Coastal Solutions that help protect the longevity of your product and the structural integrity of your home. Contact Westside Door – a MARVIN® Authorized Dealer.
To learn more about MARVIN® products, you can reach out to Westside Door – your Authorized MARVIN® Dealer in West Los Angeles, Southern California. Also serving Orange County, South Bay, Beverly Hills, Malibu, West Los Angeles and all of Southern California.
Westside Door – The Best Little Doorhouse In Town® Since 1971 – Southern California Authorized MARVIN® Dealer in West Los Angeles
We are located in West Los Angeles., on Sepulveda Blvd., between Pico and Olympic, one block east of the 405 Freeway.
We've been specializing in doors, windows, mouldings, skylights, and hardware since 1971.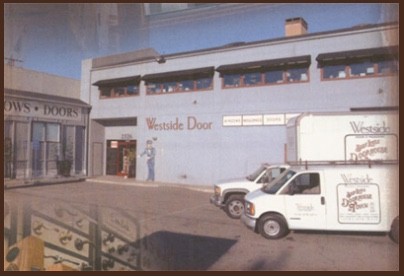 Address:
Westside Door & Moulding
2326 South Sepulveda Blvd.
West Los Angeles, CA 90064
Monday–Friday 7:00am-4:00pm
Sales
Phone: (310) 478-0311
Fax: (310) 478-0314