Quality materials are crucial for the longevity, efficiency and looks of any entryway system. Choosing high quality doors made out of superior materials is a must for any West Los Angeles homeowner. This is why Marvin® doors composed of pultruded fiberglass are an excellent choice for any home improvement project aimed at upgrading an abode to withstand the elements while maintaining its appearances. Westside Door is a Marvin® Authorized Dealer and offers Marvin® fiberglass doors to homeowners in and around the West Los Angeles, Southern California area.
Marvin Fiberglass Doors: Superior Strength and Performance Against Elements
Marvin® offers two types of fiberglass that provide great insulation and dimensional stability, making them very similar to window glass, so both the glass and the fiberglass frame will expand and shrink at similar rates. This results in premium durability due to the premium fiberglass used in window construction, using fiberglass fibers and resins with high strength, preventing them from sagging or becoming brittle in extreme heat or cold.
Marvin® utilizes Ultrex® fiberglass and high-density fiberglass.
The former is a durable and strong fiberglass proprietary to Marvin used for the exteriors of the brand's Elevate products and the interior and exteriors of Essential products. Ultrex® is eight times stronger than vinyl and three times stronger than vinyl/wood composites.
High-density fiberglass shares many of the characteristics of Ultrex® but is even stronger and is used for the exteriors of Marvin® Modern products, mimicking the clean look, feel and strength of aluminum and steel with superior insulating properties.
Marvin® pultruded fiberglass is manufactured in a process that makes it more than the sum of its part, producing a thermoset fiberglass that will not soften or melt when exposed to environmental temperatures. This makes it more resistant to pressure and temperature than vinyl-based composites.
To learn more about Marvin® products, you can reach out to Westside Door – your Authorized Marvin® Dealer in West Los Angeles, Southern California. Also serving Orange County, South Bay, Beverly Hills, Malibu, West Los Angeles and all of Southern California.
Westside Door – The Best Little Doorhouse In Town® Since 1971 – Southern California Authorized Marvin® Dealer in West Los Angeles
We are located in West Los Angeles., on Sepulveda Blvd., between Pico and Olympic, one block east of the 405 Freeway.
We've been specializing in doors, windows, mouldings, skylights, and hardware since 1971.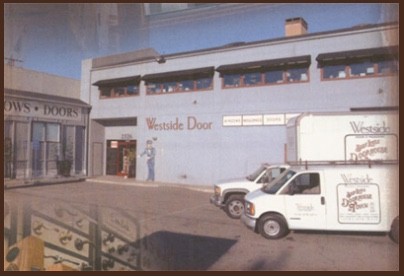 Address:
Westside Door & Moulding
2326 South Sepulveda Blvd.
West Los Angeles, CA 90064
Monday–Friday 7:00am-4:00pm
Sales
Phone: (310) 478-0311
Fax: (310) 478-0314
email: customer.service@westsidedoor.com