Homeowners aiming to give their abodes a more rustic look can go for the Marvin® brand's Modern Farmhouse Windows. This is ideal for homes with the modern farmhouse style, an aesthetic that brings one back to a simpler, more tranquil time. Westside Door is a Marvin® Authorized Dealer and offers Marvin® Modern Farmhouse Windows to homeowners in and around the Pasadena, Los Angeles, California.
Make Your Home Cozy With Marvin® Modern Farmhouse Windows
Homeowners will enjoy the simplicity, elegance and functionality of Marvin® Modern Farmhouse Windows. They will brighten up residences and provide excellent views, making homes feel more open and spacious, while complimenting the rustic aesthetic of the modern farmhouse look. These windows sport natural design elements and architecture that will give home interiors a sense of openness when windows of this style are used generously.
Homeowners can choose Marvin® double hung windows without simulated divided lites or grids to complement the aesthetic choices for the farmhouse look. These can feel modern and can use white or light natural wood clad style to provide the warmth of a wood interior while having a low maintenance exterior.
Casement style windows are also a good choice as they offer pleasing views of the outside as well as larger openings that give good cross ventilation.
Black windows and hardware along with gunmetal finishes are also suitable options as they go well with wood flooring and together they present a settled-in appearance, looking as though they have been there for a long time.
To learn more about Marvin® products, you can reach out to Westside Door – your Authorized Marvin® Dealer in West Los Angeles, Southern California. Also serving Orange County, South Bay, Beverly Hills, Malibu, West Los Angeles and all of Southern California.
Westside Door – The Best Little Doorhouse In Town® Since 1971 – Southern California Authorized Marvin® Dealer in West Los Angeles
We are located in West Los Angeles., on Sepulveda Blvd., between Pico and Olympic, one block east of the 405 Freeway.
We've been specializing in doors, windows, mouldings, skylights, and hardware since 1971.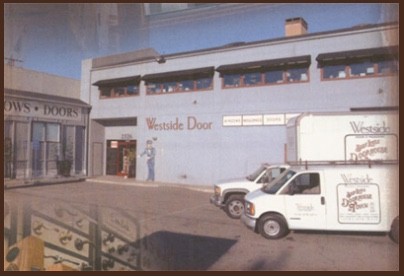 Address:
Westside Door & Moulding
2326 South Sepulveda Blvd.
West Los Angeles, CA 90064
Monday–Friday 7:00am-4:00pm
Sales
Phone: (310) 478-0311
Fax: (310) 478-0314