Great views, energy efficiency and good ventilation – these are the benefits casement windows offer homes. The Marvin Signature® Ultimate Casement Narrow Frame window is the brand's contemporary take on the window type, ideal for any home improvement or home renovation project. Westside Door is an Marvin® Authorized Dealer in Southern California, we proudly offer Marvin® casement windows.
Marvin® Casement Windows for Homes in Orange County
The Marvin Signature® Ultimate Casement Narrow Frame window is equipped with a flush exterior and narrow jamb that makes it well suited for frame-in-frame replacement and allows for quick and easy installation without disturbing existing frames or interior walls. This casement window boasts a sleek design with square profiles, which makes it ideal for both new construction or remodeling projects that require slim lines and maximum views. It comes with many design options, including round top shapes. All in all, Marvin® Ultimate Casement Narrow Frame window is a flexible choice for homeowners seeking to give their abodes expansive views.
Its features include:
Available in heights up to 8 feet and widths up to 3.5 feet
Contemporary-style with sleek design and square profiles
Narrow jamb for replacement applications while minimizing tear down of existing frames or walls
Wash mode allows access to both sides of glass from indoors
Hidden Lock Status Sensor can connect to smart homes and indicate when windows are closed and locked
CE certified
To learn more about Marvin® products, you can reach out to Westside Door – your authorized Marvin® dealer in Southern California. Also serving Orange County, South Bay, Beverly Hills, Malibu, West Los Angeles and all of Southern California.
Westside Door – The Best Little Doorhouse In Town® Since 1971 – Southern California Authorized Marvin® Dealer in West Los Angeles
We are located in West Los Angeles., on Sepulveda Blvd., between Pico and Olympic, one block east of the 405 Freeway.
We've been specializing in doors, windows, mouldings, skylights, and hardware since 1971.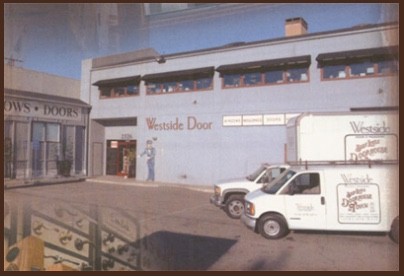 Address:
Westside Door & Moulding
2326 South Sepulveda Blvd.
West Los Angeles, CA 90064
Monday–Friday 7:00am-4:00pm
Sales
Phone: (310) 478-0311
Fax: (310) 478-0314