The Marvin Signature® Ultimate Multi-Slide Door takes the concept of the panoramic door further, providing homeowners with a portal for indoor-outdoor living with the capability and durability to withstand any weather condition. At Westside Door, an authorized Dealer of Marvin products, we offer this outstanding Marvin sliding door to homeowners in and around Malibu, Los Angeles, California.
Marvin Signature® Ultimate Multi-Slide Door: Indoor-Outdoor Design for Any Weather
With customizable options that allow homeowners to choose from multiple panels, the Marvin Signature® Ultimate Multi-Slide Door can have these panels stacked in full view within the frame or concealed within a wall pocket.  For accessibility, homeowners can choose an optional low profile sill that allows a smooth, flush transition from indoors to out. This multi-slide door can come in sizes as big as 56 feet wide or small enough to have a counter-height kitchen pass-through option for patios or decks. All in all, this door gives homeowners a wide variety of possibilities for interior design.
To learn more about Marvin® products, you can reach out to Westside Door – your Authorized Marvin® Dealer in West Los Angeles, Southern California. Also serving Orange County, South Bay, Beverly Hills, Malibu, West Los Angeles and all of Southern California.
Westside Door – The Best Little Doorhouse In Town® Since 1971 – Southern California Authorized Marvin Dealer in West Los Angeles
We are located in West Los Angeles., on Sepulveda Blvd., between Pico and Olympic, one block east of the 405 Freeway.
We've been specializing in doors, windows, mouldings, skylights, and hardware since 1971.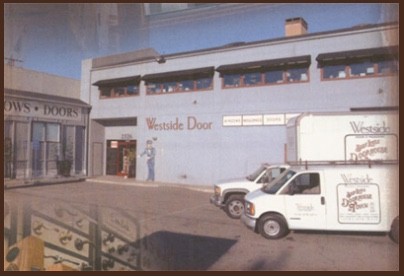 Address:
Westside Door & Moulding
2326 South Sepulveda Blvd.
West Los Angeles, CA 90064
Monday–Friday 7:00am-4:00pm
Sales
Phone: (310) 478-0311
Fax: (310) 478-0314