Simple yet elegant, the Marvin TruStile® VG1000 plank doors are a stylish addition to any home in Beverly Hills. It comes with a variety of plank widths, profiles and finishing options so that it can be tailored to be a perfect match for any home. Reach out to Westside Door for this and other TruStile® products.
TruStile Doors® V-Groove Series
The VG1000 is part of Marvin TruStile's VG Series. These V-Groove doors feature a tongue-and-groove appearance akin to plank doors. Each one is built with genuine stile and rail construction that gives it better performance than typical plank doors.
The VG1000 is a Mediterranean 7 vertical plank interior door that can come in MDF and Reserve wood options. MDF stands for Medium Density Fiberboard, a TruStile® innovation pioneered by the brand. It is a preferred material for painted door applications because it has advantages over other materials like natural wood.
To learn more about TruStile products, you can reach out to Westside Door – your Authorized TruStile® Dealer in Southern California. Also serving Orange County, South Bay, Beverly Hills, Malibu, West Los Angeles and all of Southern California.
Westside Door – The Best Little Doorhouse In Town® Since 1971 – Southern California Authorized TruStile® Dealer in West Los Angeles
We are located in West Los Angeles., on Sepulveda Blvd., between Pico and Olympic, one block east of the 405 Freeway.
We've been specializing in doors, windows, mouldings, skylights, and hardware since 1971.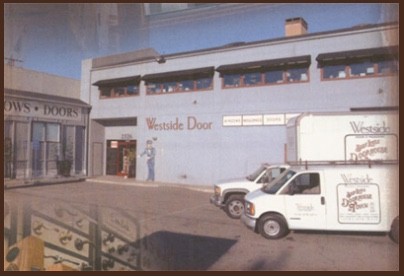 Address:
Westside Door & Moulding
2326 South Sepulveda Blvd.
West Los Angeles, CA 90064
Monday–Friday 7:00am-4:00pm
Sales
Phone: (310) 478-0311
Fax: (310) 478-0314