Aiming for a traditional aesthetic for your home? The Marvin® Ultimate Wood Swinging French Door is the perfect compliment to homes with a more traditional style. This product has been designed with a meticulous eye for detail while engineered for unparalleled performance and durability. At Westside Door, an authorized dealer of Marvin® products, we offer this beautiful Marvin® door to homeowners in and around Malibu, California.
Get Traditional Style, Modern Performance with the Marvin® Ultimate Wood Swinging French Door
Featuring durable Ultrex® fiberglass sill that will withstand even the harshest climates, the Marvin® Ultimate Wood Swinging French Door has a beautiful wood interior and exterior that adds luxury and authenticity to every setting. This will enhance any household and add a sense of class and refinement. At the same time while it has a classic aesthetic its performance is modern and industry-leading. Its features include:
Available in heights up to 9 feet or widths up to 14 feet
A traditional panel aesthetic features 4 3/4" stiles and top rail and an 8 1/8″ bottom rail
Wood interiors and exteriors
Inswing or outswing
Handles available in a wide range of styles
Durable Ultrex fiberglass sill is engineered for years of energy-efficient and weathertight performance
Fully concealed multi-point locking system
Adjustable hinges for years of smooth operation
Hidden Lock Status Sensor option connects with your smart home to indicate when door is closed and locked
To learn more about Marvin® products, you can reach out to Westside Door – your authorized Marvin® dealer in Southern California. Also serving Orange County, South Bay, Beverly Hills, Malibu, West Los Angeles and all of Southern California.
Westside Door – The Best Little Doorhouse In Town® Since 1971 – Southern California Authorized Marvin® Dealer in West Los Angeles
We are located in West Los Angeles., on Sepulveda Blvd., between Pico and Olympic, one block east of the 405 Freeway.
We've been specializing in doors, windows, mouldings, skylights, and hardware since 1971.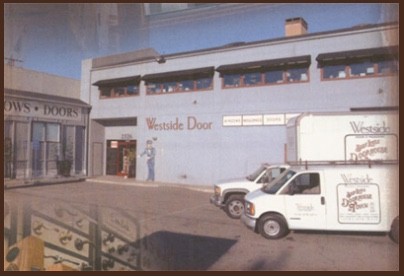 Address:
Westside Door & Moulding
2326 South Sepulveda Blvd.
West Los Angeles, CA 90064
Monday–Friday 7:00am-4:00pm
Sales
Phone: (310) 478-0311
Fax: (310) 478-0314