Milgard® AX550 Moving Glass Walls will transform homes by giving them a vaster view of the outdoors and a wide entrance that allows them to seamlessly go from their home interior to their patio area with ease. It truly makes a statement, equipping abodes with glass walls and sliding doors that embody the concept of open design. Westside Door, a Milgard® Authorized Dealer, offers this type of patio door for homeowners in and around the South Bay, California area.
Milgard® AX550 Moving Glass Walls Provide Superior Views and Improve Patio Access
The AX550 Moving Glass Walls are the Milgard® brand's true "indoor outdoor" patio door design that truly make a statement with majestic glass walls and sliding doors that blur the boundaries between indoor and outdoor spaces. Its features include:
Narrow frame profile with a modern look and even sightlines for a beautiful design aesthetic.
Four frame colors that will enrich your home's appearance.
Three smooth and effortless operating styles: stacking, pocket or bi-fold.
Sweeping outdoor views provided by Stacking Glass walls, large sliding glass panels.
Pocket Glass Walls that cause the panels side into the wall pocket and completely disappear from view when fully opened to appear even wider.
B-Fold Glass Walls so each panel folds on top of the adjacent panel when the door opens, creating a door that is easy to use while reducing the maintenance needed.
Thermally Broken Aluminum design for year-round comfort.
Lifetime Limited Warranty.
To learn more about Milgard® products, you can reach out to Westside Door – your authorized Milgard® Dealer in West Los Angeles, Southern California. Also serving Orange County, South Bay, Beverly Hills, Malibu, West Los Angeles and all of Southern California.
Westside Door – The Best Little Doorhouse In Town® Since 1971 – Southern California Authorized Milgard® Dealer in West Los Angeles
We are located in West Los Angeles., on Sepulveda Blvd., between Pico and Olympic, one block east of the 405 Freeway.
We've been specializing in doors, windows, mouldings, skylights, and hardware since 1971.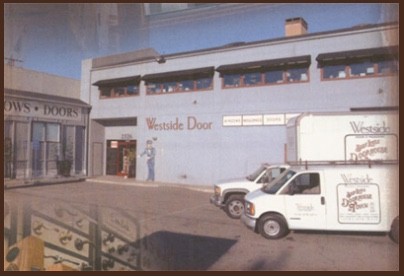 Address:
Westside Door & Moulding
2326 South Sepulveda Blvd.
West Los Angeles, CA 90064
Monday–Friday 7:00am-4:00pm
Sales
Phone: (310) 478-0311
Fax: (310) 478-0314