Need hinged doors with superior quality and narrow sightlines? Fleetwood's Series 3200-T Narrow Style Thermal Frame Hinged Door is a superior choice for homeowners. The brand's product have unsurpassed quality, blending strength and beauty with eye-catching design. As an authorized Fleetwood Windows & Doors dealer we are proud to offer their thermal frame folding doors for homeowners in and around Beverly Hills.
Narrow Style Thermal Frame Hinged Doors for Modern Homes
Fleetwood hinged doors come standard with FSB stainless steel levers for sleek and stylish looks. To achieve its sleek profile, the Series 3200-T's slim 4″ metal reveal at the jamb is possible because a designated portion is buried in the wall. By utilizing aluminum, Fleetwood doors benefit from thermal stability and do not shrink or swell when temperature or humidity levels change. Fleetwood's new products also incorporate polyamide thermal struts, resulting in more attractive designs and innovative shapes. Simulated divided lites also achieve a "steel look" that matches the appearance of steel while avoiding the costs and complications of steel manufacturing.
This product's standard features are:
Stock Anodized Finish: Black (Class 1) or Clear (Class 1)
1″ Insulated Glass with Dark Bronze Spacer
6063 T-6 Extruded Aluminum
Strut Thermal Barriers
4-1/2″ Deep Nail-on Frame
Stainless Steel Assembly Screws
Welded Butt Joined Corners with Bolster Key
1-1/2″ Height Threshold
Aluminum Sill Pan (Non-Thermal)
Exterior Swing
Truth Adjustable Hinges (4) (AHT)
Stainless Steel Escutcheon Plate & FSB Lever
Lever Height (37-1/4″) – If operation injury is a concern, consider the Series 3900-T
Exterior Snap-in Glazing (Square Profile)
Exterior Keyed Lock
To learn more about Fleetwood Windows & Doors products, you can reach out to Westside Door – your authorized Fleetwood dealer in Southern California. Also serving Orange County, South Bay, Beverly Hills, Malibu, West Los Angeles and all of Southern California.
Westside Door – The Best Little Doorhouse In Town® Since 1971 – Southern California Authorized Fleetwood Dealer in West Los Angeles
We are located in West Los Angeles., on Sepulveda Blvd., between Pico and Olympic, one block east of the 405 Freeway.
We've been specializing in doors, windows, mouldings, skylights, and hardware since 1971.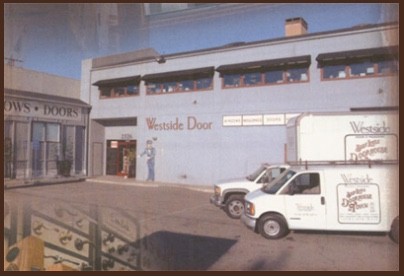 Address:
Westside Door & Moulding
2326 South Sepulveda Blvd.
West Los Angeles, CA 90064
Monday–Friday 7:00am-4:00pm
Sales
Phone: (310) 478-0311
Fax: (310) 478-0314