Give your West Los Angeles home a distinct and timeless aesthetic with one of the most popular styles in TruStile Doors® portfolio. Their interior barn doors are the most broadest product offering in the industry, with 400+ styles that make them compatible with any home. Whether you are going for a rustic or modern look, TruStile® barn doors are an ideal choice. At Westside Door we offer these eye-catching and innovative TruStile® doors for your home renovation and home improvement projects.
Make a Statement with TruStile® Barn Doors Tailored For Your Home
Looking for distinct and unique barn doors that will be perfect for your home? TruStile® Doors' product range is intended to meet any homeowner's requirements. This type of door is ideal for giving a room a focal point as well as for saving space. TruStile® can create barn doors with almost any door style, to match the interior design and décor of any home.
These include TruStile Modern Barn Doors, which utilize horizontal design elements as well as glass and resin or oil and leather. They also offer Craftsman Barn Doors, which utilize rich wood to give homes a classic look. There are also Rustic Barn Doors that convey the feel of cozy cottages or old farmhouses. And Traditional Barn Doors that have a more formal buttoned-down look that can match other millwork-style decorations in a room.
All in all, TruStile offers homeowners a vast selection of high quality choices that will enhance their abodes, transforming their home interiors in unique ways.
To learn more about TruStile products, you can reach out to Westside Door – your Authorized TruStile® Dealer in Southern California. Also serving Orange County, South Bay, Beverly Hills, Malibu, West Los Angeles and all of Southern California.
Westside Door – The Best Little Doorhouse In Town® Since 1971 – Southern California Authorized TruStile® Dealer in West Los Angeles
We are located in West Los Angeles., on Sepulveda Blvd., between Pico and Olympic, one block east of the 405 Freeway.
We've been specializing in doors, windows, mouldings, skylights, and hardware since 1971.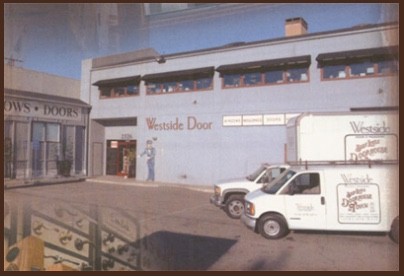 Address:
Westside Door & Moulding
2326 South Sepulveda Blvd.
West Los Angeles, CA 90064
Monday–Friday 7:00am-4:00pm
Sales
Phone: (310) 478-0311
Fax: (310) 478-0314