For residential and commercial properties near the coast, they must strike a balance between aesthetics and functionality in order to make the most out of the bright and breezy environment, create spaces that connect the indoors and the outdoors, while having the performance and quality construction necessary for coastal weather conditions.
SIMPSON® Door Company Coastal Front Doors fulfill these requirements and are available at Westside Door, a SIMPSON® Door Company Authorized Dealer serving the Laguna Beach, Orange County, Southern California area.
SIMPSON® Door Company Coastal Front Doors: Bright and Breezy Style Blurring the Boundaries Between Indoors and Out
With neutrals tones paired with beige to mimic the sand, pops of blues to resemble the surf, and natural, sturdy doors that keep the rugged beauty of the beach at bay, SIMPSON® Doors Coastal Front Doors balance charm and functionality.
This makes them ideal for Southern California Homeowners, Developers, Architects and Designers who want entry systems that will enhance the curbside appeal of their properties by the beach while at the same time having the durability required for the weather that comes with such environments.
SIMPSON® Exterior Coastal Doors and Interior Coastal Doors come in a variety of styles and customization options so that property owners will be able to match these entry systems to their properties.
The SIMPSON® Nantucket Collection™ is a resilient and long-lasting series of doors designed for any climatic condition. These exterior wood doors will retain their eye-catching appearance long after installation and comes with the brand's industry-leading 10-year warranty.
SIMPSON® Interior Coastal Doors come in a variety of design options as well as material choices from Western Hemlock, Redi-Prime® and Sapele Mahogany to Reclaimed Lumber. Interior Coastal Doors that will add a cozy ambiance to any interior space.
SIMPSON® Door Company: A Trusted Brand with Distinguished History
A century of excellence, that is the legacy of the SIMPSON® Door Company, which has been making doors within the forests of Washington state since 1912. Generations of families have dedicated their lives to creating the finest doors in America in a team effort requiring creativity, engineering, innovation and experience.
Choosing a SIMPSON® door means not only choosing a finely handcrafted piece for your property, but a part of the SIMPSON® brand and family's home as well.
Over the years the SIMPSON® Door Company has developed expertise and honed a comprehensive line of interior and exterior stile and rail doors includes hundreds of standard options from panel to French to decorative entry doors with matching sidelights and transoms. Available in a variety of wood species, sizes and glass options, SIMPSON® provides customers with the door they desire, whether it is a standard design or a one-of-a-kind custom door.
Make a Good Impression with SIMPSON® Exterior Entry Doors
High quality exterior entry doors are a must particularly for properties near the coast. Entrance doors are central to the overall look and style of a property, greeting guests as they enter. As such, SIMPSON® Exterior Entry Doors are ideal choices that will enhance the appearance of any Southern California Home.
When choosing a front door, property owners should ask the following questions:
Will my front door endure tough weather conditions?
Should it have glass (and how much)? What about privacy?
What application should it use? Should it be a Dutch Door, Pivot Door, etc.?
Which style suits the home, Traditional or Contemporary, maybe Craftsman?
What wood species are preferred?
Should the front door match the interior doors?
Westside Door door and window experts will help property owners answer these questions and select the right SIMPSON® Coastal Front Doors for their properties to complete its look and to provide them with a high-quality, durable and visually impressive addition to their real-estate. SIMPSON® doors can come in any style or size, in any type of wood as well as glass. These will be built to last and withstand the toughest weather conditions.
To learn more about SIMPSON® Door Company products, you can reach out to Westside Door – your authorized SIMPSON® Dealer in West Los Angeles, Southern California. Also serving Orange County, South Bay, Beverly Hills, Malibu, West Los Angeles and all of Southern California.
Westside Door – The Best Little Doorhouse In Town® Since 1971 – Southern California Authorized SIMPSON® Dealer in West Los Angeles
We are located in West Los Angeles., on Sepulveda Blvd., between Pico and Olympic, one block east of the 405 Freeway.
We've been specializing in doors, windows, mouldings, skylights, and hardware since 1971.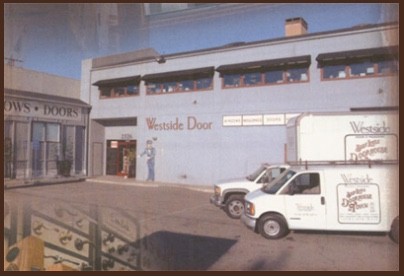 Address:
Westside Door & Moulding
2326 South Sepulveda Blvd.
West Los Angeles, CA 90064
Monday–Friday 7:00am-4:00pm
Sales
Phone: (310) 478-0311
Fax: (310) 478-0314