With Simpson® Exterior Entry Doors Orange County, California homeowners a warm and welcoming entrance to greet guests and residents alike, brightening their days as they enter the home. Simpson® Exterior Entry Doors make great first impressions with their creative and stylish appearance, beautiful high quality wood, and durable design.
Westside Door is a Southern California Simpson® Door Company Authorized Dealer and offers a variety of Simpson® Exterior Entry Door models to Orange County homeowners who want their abodes to make the perfect first impression.
Choosing a Door? Simpson® Exterior Entry Doors Have Numerous Style, Size, Wood Type and Glass Options
High quality exterior entry doors are a must, these are central to the overall look and style of a home, greeting guests as they enter. As such, Simpson® Front Doors are ideal choices that will enhance the appearance of any abode.
When choosing a front door, homeowners should ask the following questions:
Will my front door endure tough weather conditions?
Should it have glass (and how much)? What about privacy?
What application should it use? Should it be a Dutch Door, Pivot Door, etc.?
Which style suits the home, Traditional or Contemporary, maybe Craftsman?
what wood species are preferred?
Should the front door match the interior doors?
Westside Door experts will help homeowners answer these questions and select the right Simpson® Exterior Entry Door for their domicile to complete its look and to provide them with a high-quality, durable and visually impressive addition to their homes.
Simpson® Front doors come in a variety of styles, including:
Pivot Doors with hinges mounted at the top and bottom side of the door instead of the sides.
Dutch Doors or split doors that allow the breeze and sunlight in without letting children or pets out.
Dog Doors that allow pets to enter and leave the home, perfect for families with canine companions.
Barn Doors that slide to open or close horizontally while adding a rustic farmhouse type charm to abodes.
To learn more about Simpson® Door Company products, you can reach out to Westside Door – your authorized Simpson® Dealer in West Los Angeles, Southern California. Also serving Orange County, South Bay, Beverly Hills, Malibu, West Los Angeles and all of Southern California.
Westside Door – The Best Little Doorhouse In Town® Since 1971 – Southern California Authorized Simpson® Dealer in West Los Angeles
We are located in West Los Angeles., on Sepulveda Blvd., between Pico and Olympic, one block east of the 405 Freeway.
We've been specializing in doors, windows, mouldings, skylights, and hardware since 1971.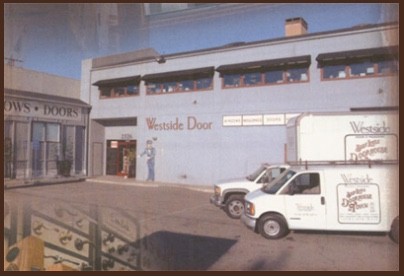 Address:
Westside Door & Moulding
2326 South Sepulveda Blvd.
West Los Angeles, CA 90064
Monday–Friday 7:00am-4:00pm
Sales
Phone: (310) 478-0311
Fax: (310) 478-0314