The SIMPSON® Pivot Door System enables Los Angeles – Orange County, Southern California Homeowners, Developers, Architects and Designers to choose from virtually any door from the brand's extensive portfolio for their exterior or interior pivot system.
With the SIMPSON® Pivot Door System their properties will boast unmatched visual impact, with wider entrances that can come in any door design to complement the architectural features of the residential or commercial property.
SIMPSON® Pivot Doors are available at Westside Door, a SIMPSON® Door Company Authorized Dealer serving the West Los Angeles, Laguna Beach, Orange County, Southern California area.
Show-Stopping SIMPSON® Pivot Doors That Differentiate Your Home
SIMPSON® Pivot Doors come complete with weatherstrip on each side plus an integrated brush seal at both the bottom and top of the door. The multipoint locking system plus oversized door pulls combines both style and utility. The door's functionality is fully incorporated into the included door, jamb and sill with no special sub-floor or job site prep needed, making it easy to add this truly one-of-a-kind door to your next design project.
Enjoy Unmatched Visual Impact
Efficient Sealing & Performance
Multipoint Locking & Security
A Step-by-Step Installation Guide
Effortless Operation
And more with SIMPSON® Pivot Doors!
The unique on-trend pivot doors offered by the SIMPSON® Door Company have been featured in WINDOW + DOOR magazine, recognizing how the SIMPSON® brand is putting the latest spin on pivot door design with innovative hardware and manufacturing process that blend to produce a visually impactful solution that will differentiate your next design project.
The pivot door trend is a result of more and more people choosing this kind of system for their home entryways, designing for a "visually impactful" design element that will differentiate their home.
Pivot doors aren't for starter homes but for high-end homes, serving as a showpiece that will catch the eye due to their uniqueness.
The trend is pushing boundaries with larger and wider pivot doors with innovative, wild and creative designs and surfaces.
SIMPSON® Door Company Pivot Door Systems fulfill and exceed the demands of the trend, with features such as:
SIMPSON® Pivot Doors can make a statement with Monster XL-size doors for the entry or special space in the home.
Select from sizes 3'6" to 5'0" in width and heights up to 10'0". All exterior pivot doors are 2-1/4" thick and interior pivot doors can be 1-3/4" or 2-1/4".
Door rotates around a pivot hinge as an inswing door unit.
Can be combined with virtually any door design for architectural consistency in your home.
SIMPSON® Pivot Door System Performance & Security Features:
Multipoint locking system assures door stays straight and secure. Multipoint enacts with a key or thumb turn.
Unique party (roller) latch system keeps door closed without handle operation. You can use door pulls on each side for a clean and contemporary look.
Sealing system ensures energy efficiency for exterior doors:

Weatherstrip on each side of door
Top of door sealed with double brush system
Bottom of door sealed with brush system

Your choice of low-profile sill:

ADA aluminum sill in mill or bronze finish with UltraBlock® substrate
Wood sills offered in sapele mahogany and red oak
No sill option for interior doors
No Hassle Installation
SIMPSON® Pivot Doors can be installed in a new or existing opening
All hinge and locking mechanisms are located within the door itself. Threshold and header plates are installed in the frame. Nothing to be placed into the subfloor or header. Please note: subfloor must be flat and level to ensure the door will operate correctly.
Low-profile hinge plate to be installed in floor for interior applications.
Final speed and latching adjustments done easily after door is operational with included installation toolkit.
Easy Operation
Monster XL-size pivot doors easily open and close with the touch of a finger.
Adjustments included for door operating speed, soft close/latch and safety/damper capabilities.
Operation can be customized to the homeowner.
To learn more about SIMPSON® Door Company products, you can reach out to Westside Door – your authorized SIMPSON® Dealer in West Los Angeles, Southern California. Also serving Orange County, South Bay, Beverly Hills, Malibu, West Los Angeles and all of Southern California.
Westside Door – The Best Little Doorhouse In Town® Since 1971 – Southern California Authorized SIMPSON® Dealer in West Los Angeles
We are located in West Los Angeles., on Sepulveda Blvd., between Pico and Olympic, one block east of the 405 Freeway.
We've been specializing in doors, windows, mouldings, skylights, and hardware since 1971.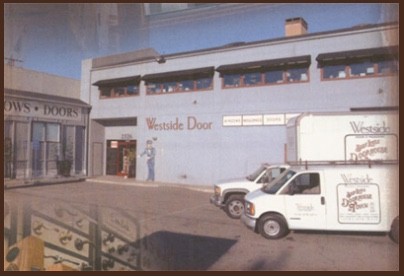 Address:
Westside Door & Moulding
2326 South Sepulveda Blvd.
West Los Angeles, CA 90064
Monday–Friday 7:00am-4:00pm
Sales
Phone: (310) 478-0311
Fax: (310) 478-0314