The Simpson® Wood Door Performance Series® is an ideal product for homeowners who want exterior doors with added protection from nature and the elements. The Simpson® Door Company is a leader in innovative solutions for exterior doors facing harsh conditions. The brand's Performance Series® offers options that provide maximum protection, such as the UltraBlock® and WaterBarrier® Technologies.
A Southern California Simpson® Authorized Dealer, Westside Door is proud to offer the Simpson® Performance Series® doors to West Los Angeles homeowners seeking durable and stylish entry systems for their abodes.
Simpson® Performance Series® Doors: Designed for Harsh Exterior Environments
The UltraBlock® and WaterBarrier® Technologies available for Simpson® Performance Series® Doors will result in doors suited for the toughest conditions. At the same time, they do not sacrifice charm and craftsmanship, so the door itself remains as beautiful as any Simpson® wood door.
WaterBarrier® Technology is available as an option for any Simpson® exterior door, combining Medium Density Overlay (MDO) with water-resistant glazing beads and bars. This results in an exterior that stops water from getting into the wood. So homeowners can select their choice of wood species while being assured of water protection on the surface together with the unmatched beauty of a real wood door on the inside.
UltraBlock® technology utilizes a water-resistant composite block in the bottom of door stiles to prevent water infiltration. Simpson® exclusive Weather Seal™ process adds more protection against moisture from penetrating the bottom rail. UltraBlock® is already a feature on most Simpson® entry doors.
To learn more about Simpson® Door Company products, you can reach out to Westside Door – your authorized Simpson® Dealer in West Los Angeles, Southern California. Also serving Orange County, South Bay, Beverly Hills, Malibu, West Los Angeles and all of Southern California.
Westside Door – The Best Little Doorhouse In Town® Since 1971 – Southern California Authorized Simpson® Dealer in West Los Angeles
We are located in West Los Angeles., on Sepulveda Blvd., between Pico and Olympic, one block east of the 405 Freeway.
We've been specializing in doors, windows, mouldings, skylights, and hardware since 1971.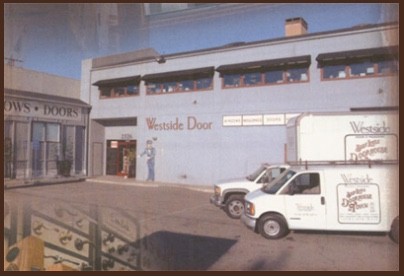 Address:
Westside Door & Moulding
2326 South Sepulveda Blvd.
West Los Angeles, CA 90064
Monday–Friday 7:00am-4:00pm
Sales
Phone: (310) 478-0311
Fax: (310) 478-0314