T.M. Cobb Classic Craft fiberglass doors are an excellent choice for homeowners looking for aesthetically pleasing entry systems that are also durable and low-maintenance. The brand's products come in a variety of styles, from the American-Style Collection with its Douglas-Fir graining appearance, to the Mahogany Collection that emulates its namesake, to the Rustic Collection that embodies the look of Tuscany and the American Southwest, and the Oak Collection that goes for a ranch home style. Westside Door is an authorized T.M. Cobb® Dealer, we offer T.M. Cobb®  Classic Craft fiberglass doors for homeowners in and around the South Bay, California area.
The Advantages of Choosing T.M. Cobb Classic Craft Fiberglass Doors
Durability: Fiberglass doors won't dent, rot or rust, and will withstand wide temperature ranges.
Aesthetics: The brand's doors appear and feel just like real wood and come with beautiful decorative glass patterns.
Low maintenance: Durable fiberglass needs less maintenance compared to wood and steel doors.
Energy efficiency: The brand's doors utilize solid foam cores that offer 5 times the insulation effect of wood. Dual pane insulated tempered safety glass also adds efficiency.
T.M. Cobb utilizes a special process called Accugrain, a door casing process utilizing multiple dies to produce different graining types, which casts the appearance of real wood for their fiberglass doors. This sophisticated process means the brand's fiberglass doors are virtually indistinguishable from real wood doors and exhibit superior performance.
To learn more about T.M. Cobb® products, you can reach out to Westside Door – your authorized T.M. Cobb® Dealer in West Los Angeles, Southern California. Also serving Orange County, South Bay, Beverly Hills, Malibu, West Los Angeles and all of Southern California.
Westside Door – The Best Little Doorhouse In Town® Since 1971 – Southern California Authorized T.M. Cobb® Dealer in West Los Angeles
We are located in West Los Angeles., on Sepulveda Blvd., between Pico and Olympic, one block east of the 405 Freeway.
We've been specializing in doors, windows, mouldings, skylights, and hardware since 1971.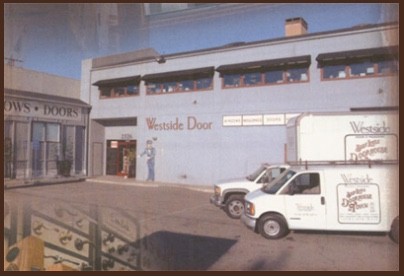 Address:
Westside Door & Moulding
2326 South Sepulveda Blvd.
West Los Angeles, CA 90064
Monday–Friday 7:00am-4:00pm
Sales
Phone: (310) 478-0311
Fax: (310) 478-0314