T.M.Cobb® offers French doors in a variety of styles to fit home décor for both interior and exterior purposes, serving as grand entrances to dining rooms as well as leading to expansive patio areas. They come in dual pane glass or single pane glass and boast eye-catching elegance and sophistication, coming in a variety of different woods such as oak, maple, mahogany or cherry along with glass options. Westside Door is an authorized T.M. Cobb® Dealer, we offer T.M. Cobb® French doors for homeowners in and around the West Los Angeles, California area.
T.M. Cobb® French Doors Elegantly Separate Home Spaces While Maintaining Openness
T.M. Cobb® French doors provide superior insulation and protection from noise as well as shifting temperatures. Aside from giving an excellent view of the outside, they also allow more light to enter rooms. Doors facing the outdoors will let natural light in which will help save up on electricity bills.
Square Sticking is available for almost every one of the brand's French door designs. There is a variety of lovely glass design options so homeowners can choose the right type to fit their style and taste.
To learn more about T.M. Cobb® products, you can reach out to Westside Door – your authorized T.M. Cobb® Dealer in West Los Angeles, Southern California. Also serving Orange County, South Bay, Beverly Hills, Malibu, West Los Angeles and all of Southern California.
Westside Door – The Best Little Doorhouse In Town® Since 1971 – Southern California Authorized T.M. Cobb® Dealer in West Los Angeles
We are located in West Los Angeles., on Sepulveda Blvd., between Pico and Olympic, one block east of the 405 Freeway.
We've been specializing in doors, windows, mouldings, skylights, and hardware since 1971.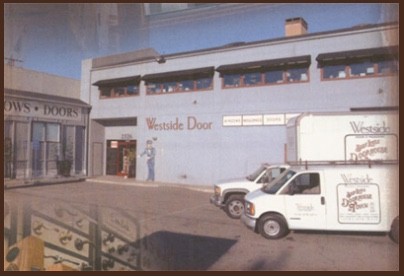 Address:
Westside Door & Moulding
2326 South Sepulveda Blvd.
West Los Angeles, CA 90064
Monday–Friday 7:00am-4:00pm
Sales
Phone: (310) 478-0311
Fax: (310) 478-0314