Homeowners considering fiberglass entry doors versus wood ones often want authentic looking entry systems and will be surprised to find Therma-Tru® fiberglass doors' realistic wood-like appearance. This is because of the brand's AccuGrain® Technology that give Therma-Tru® Classic-Craft® entry doors the deep graining and authentic appearance of wood while being easy to maintain and energy efficient. Westside Door is a Therma-Tru® Authorized Dealer offering Therma-Tru® fiberglass doors to customers in and around the Beverly Hills area.
ThermaTru® Fiberglass Doors with AccuGrain® Technology Add Realism and Authenticity 
Developed by Therma-Tru® engineers in 1994, AccuGrain® uses a door casting process involving multiple dies to produce different graining types. This casts the appearance of real wood on a fiberglass door.
This results in doors with the authentic appearance of wood at cost-effective prices. And they will have the benefits of a fiberglass door, such as resistance to bowing, warping, fading or twisting over time. Therma-Tru® fiberglass doors resist splitting, cracking and rotting. They resist moisture and dents, scratching, deterioration and other effects. They are low-maintenance and boast enhanced energy efficiency for homes and provide years of service.
These doors utilize multi-point locking systems that engage a series of locks across the frame. They can use a wide variety of decorative glass options. And they have adjustable security strike plates that can bear thrice the amount of force of standard strike plates. This results in a dependable entry door system.
To learn more about Therma-Tru® products, you can reach out to Westside Door – your authorized Therma-Tru® Dealer in West Los Angeles, Southern California. Also serving Orange County, South Bay, Beverly Hills, Malibu, West Los Angeles and all of Southern California.
Westside Door – The Best Little Doorhouse In Town® Since 1971 – Southern California Authorized Therma-Tru® Dealer in West Los Angeles
We are located in West Los Angeles., on Sepulveda Blvd., between Pico and Olympic, one block east of the 405 Freeway.
We've been specializing in doors, windows, mouldings, skylights, and hardware since 1971.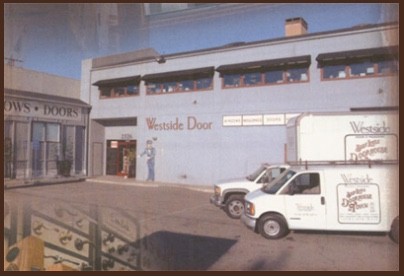 Address:
Westside Door & Moulding
2326 South Sepulveda Blvd.
West Los Angeles, CA 90064
Monday–Friday 7:00am-4:00pm
Sales
Phone: (310) 478-0311
Fax: (310) 478-0314