Enrich your home with a touch of Americana aesthetics with ThermaTru® Shaker-style doors, which can come with rich Mahogany grains that evoke handcrafted beauty. Shaker-style elements are popular among homeowners and with ThermaTru® Fiber-Classic Mahogany Collection homeowners can elevate their abode's entrances with rustic appeal. Westside Door is an authorized Therma-Tru® Dealer for home owners in and around the West Los Angeles area and offers Therma-Tru® Shaker-style doors along with the brand's other products.
Give Your Home a Perfect Entrance with ThermaTru® Shaker-Style Doors
Therma-Tru Shaker-style Fiber-Classic Mahogany and Smooth-Star doors are customizable, allowing homeowners to give their abode's the right aesthetic they are looking for. Saratoga flush-glazed glass can be added for Fiber-Classic Mahogany Collection and Smooth-Star doors and sidelites to elevate their entrance areas with handcrafted appeal. At the same time, Saratoga glass can improve home privacy with their geometric patterns that blend modern and traditional designs.
Other options include 7'0″ Shaker-style flush-glazed Craftsman doors and full-lite sidelites for a wider range of homes. Fiber-Classic and Smooth-Star doors are renowned for their beauty, quality and performance at a great value, providing homes with long-lasting energy efficiency, durability and security.
To learn more about Therma-Tru® products, you can reach out to Westside Door – your authorized Therma-Tru® Dealer in West Los Angeles, Southern California. Also serving Orange County, South Bay, Beverly Hills, Malibu, West Los Angeles and all of Southern California.
Westside Door – The Best Little Doorhouse In Town® Since 1971 – Southern California Authorized Therma-Tru® Dealer in West Los Angeles
We are located in West Los Angeles., on Sepulveda Blvd., between Pico and Olympic, one block east of the 405 Freeway.
We've been specializing in doors, windows, mouldings, skylights, and hardware since 1971.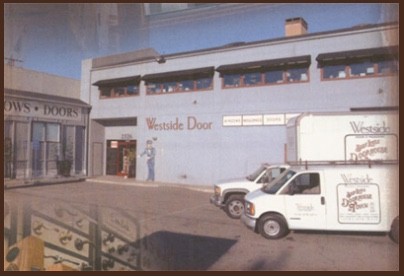 Address:
Westside Door & Moulding
2326 South Sepulveda Blvd.
West Los Angeles, CA 90064
Monday–Friday 7:00am-4:00pm
Sales
Phone: (310) 478-0311
Fax: (310) 478-0314