Homes can improve their ventilation and save up on cooling costs without sacrificing privacy with Therma-Tru Vented Sidelites. These function as small swinging doors with convenient, removable screens. Westside Door is an authorized Therma-Tru® Dealer for home owners in and around the West Los Angeles area and offers Therma-Tru Vented Sidelites along with the brand's other products.
Enjoy Elegance and Fresh Breezes with Therma-Tru Vented Sidelites
Engineered for durability and safety, Therma-Tru sidelites can enhance the doorways and entrances of homes. Furthermore, homeowners can add a touch of elegance by choosing from the brand's decorative glass door options.
These products are available in Fiber-Classic and Smooth-Star:
Fiber-Classic collections balance curb appeal and convenience, featuring wood grains that suit any style. There is a wide variety of door sizes and glass designs. These are perfect fiberglass doors that fit a variety of home styles.
Smooth-Star collections allow homeowners to add a splash of color to their abodes, especially if their homes are suited to a smooth, paintable surface type of look. Smooth-Star fiberglass doors offer a more attractive and durable alternative to steel, they are ready-to-paint with no need to prime, with crisp and clean contours. They are budget friendly with a variety of glass options available.
To learn more about Therma-Tru® products, you can reach out to Westside Door – your authorized Therma-Tru® dealer in Southern California. Also serving Orange County, South Bay, Beverly Hills, Malibu, West Los Angeles and all of Southern California.
Westside Door – The Best Little Doorhouse In Town® Since 1971 – Southern California Authorized Therma-Tru® Dealer in West Los Angeles
We are located in West Los Angeles., on Sepulveda Blvd., between Pico and Olympic, one block east of the 405 Freeway.
We've been specializing in doors, windows, mouldings, skylights, and hardware since 1971.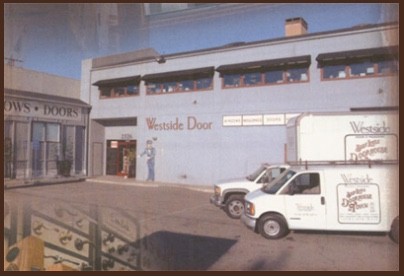 Address:
Westside Door & Moulding
2326 South Sepulveda Blvd.
West Los Angeles, CA 90064
Monday–Friday 7:00am-4:00pm
Sales
Phone: (310) 478-0311
Fax: (310) 478-0314