Enhance your home with an inviting space that is bathed in refreshing natural light. The Marvin Skycove is perfect whether you want a space to enjoy a cup of coffee with a close friend or indulge in reading a good book. It is a glass structure that projects into the open air, creating an extension of up to 20 square feet of usable space with stunning panoramic views. Westside Door offers this for homes in Malibu, West Los Angeles and throughout Southern California.
A Design That Redefines What's Possible with Windows
The Marvin Skycove is an award-winning product that redefines the way people think of windows. This outside the box addition to homes will add a glass structure that projects into the open air, smartly increasing the usable space, giving rooms panoramic views of the outside world and letting natural light immerse the space from all directions. With this, home owners can have an intimate nook where they can relax and rejuvenate or gather with close knit companions.
The Skycove adds up to 20 feet of usable space.
It comes in four sizes: 101" x 86", 101" x 70", 78" x 86", and 78" x 70"
The top glass has a four degree slope and flush glazing to shed debris and prevent pooling.
Its sightlines give expansive and unobstructed views.
An insulated seat cavity gives improved thermal performance for comfort in all temperatures.
Its steel structure gives it the strength to accommodate several people.
Marvin Skycove is certified and warrantied unlike other custom-built options.
Transform your home with the Marvin Skycove and its immersive and calming views. With its natural light and openness, your house will not be confining or limited by its walls. Instead it will be a serene space where you can rest and recharge, get together with loved ones, and simply breathe easy. You will have a home that emphasizes your well-being.
To learn more about Marvin Skycove and other Marvin products, you can reach out to Westside Door – your authorized Marvin dealer in Southern California. Also serving Orange County, South Bay, Beverly Hills, Malibu, West Los Angeles and all of Southern California.
Westside Door – The Best Little Doorhouse In Town® Since 1971 – Southern California Authorized Marvin Dealer in West Los Angeles
We are located in West Los Angeles., on Sepulveda Blvd., between Pico and Olympic, one block east of the 405 Freeway.
We've been specializing in doors, windows, mouldings, skylights, and hardware since 1971.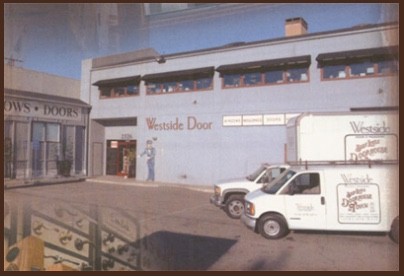 Address:
Westside Door & Moulding
2326 South Sepulveda Blvd.
West Los Angeles, CA 90064
Monday–Friday 7:00am-4:00pm
Sales
Phone: (310) 478-0311
Fax: (310) 478-0314