The most popular door and window designs so far in 2022 incorporate energy efficiency, modern technology, and a focus on quality materials. Today's door and window buyers are looking for a combination of effectiveness, beauty, and durability at a price within their budget.
The pandemic and the resulting construction surge have forced window and door brands like Marvin to think on their feet. 
As home projects continue to climb in popularity, brands are more motivated than ever to build innovative, stylish designs to wow customers. Here are the top trends we're seeing.

Letting the Outdoors In 
Oversized doors and windows are everywhere. More glass and less wall is a common strategy among builders, making oversized, technologically advanced windows a popular trend among buyers. However, in today's fierce real estate environment, window buyers are looking for creative ways to maximize small spaces as well.
Large, elaborate entrances have never been more popular. Past decades saw home designs favor room number over room size, and smaller entrances helped make this possible. However, today's door shoppers tend to favor large, elaborate models that often ditch the traditional sidelights for a more modern archway.
Modern door and window manufacturing processes have evolved to allow for more sophisticated door designs that incorporate glass, insulation, and very durable exteriors, like the Marvin Signature Ultimate Collection and Marvin Signature Modern Collection. 
Many new window and door shoppers work from home now and are searching for ways to keep themselves inspired. Research has shown that abundant natural light has a significant effect on state of mind and relaxation. As a result, innovative companies like Marvin offer unique options like bay, bow, awning and corner windows to create a calming space from which to work.
Fortune Favors the Bold
As window manufacturing processes evolve, more shapes, styles, and functionality are available than ever before. Current window trends suggest a move toward integrating new materials, processes, and energy efficiency into every model. Window sales in 2022 suggest manufacturers will continue to provide bold, new designs to support this demand into 2023.
Many door and window manufacturers are trending towards dark neutral colors, as opposed to the traditional white, or off-white frames normally found on doors and windows. These darker frames offer striking contrast to most exteriors and are much easier to keep looking good. Several models are available in very durable aluminum clad wood frames and are Energy Star rated.
Responding to current customer window buying trends, manufacturers are offering bold, dark frames to compliment today's interiors. As usual, Marvin leads the way with what they call the "Designer Black Interior Finish," and according to experts, these dark frames provide the design contrast window buyers are looking for.
Modern door and window manufacturers offer slimmer frames, more glass (known as glazing), and more sophisticated designs. These include:
Oversized windows for greater visibility

Slimmer window frames to allow for more glass and light

Doors that open to create greater spaces for living
Feeling Secure
As home designs evolve to offer more glass, window and door shoppers want privacy options while letting the outdoors in. To capitalize on this trend, window and door companies like Marvin offer colored or textured glass to provide more privacy while still letting the light in. 
Many modern windows also offer built in security features that can be monitored from a cell phone. For professionals now using their home as a workplace, security has become more important than ever. 
Marvin Lock Status Sensors work seamlessly with most security systems. They are well concealed so you won't see any unsightly sensors on the exterior.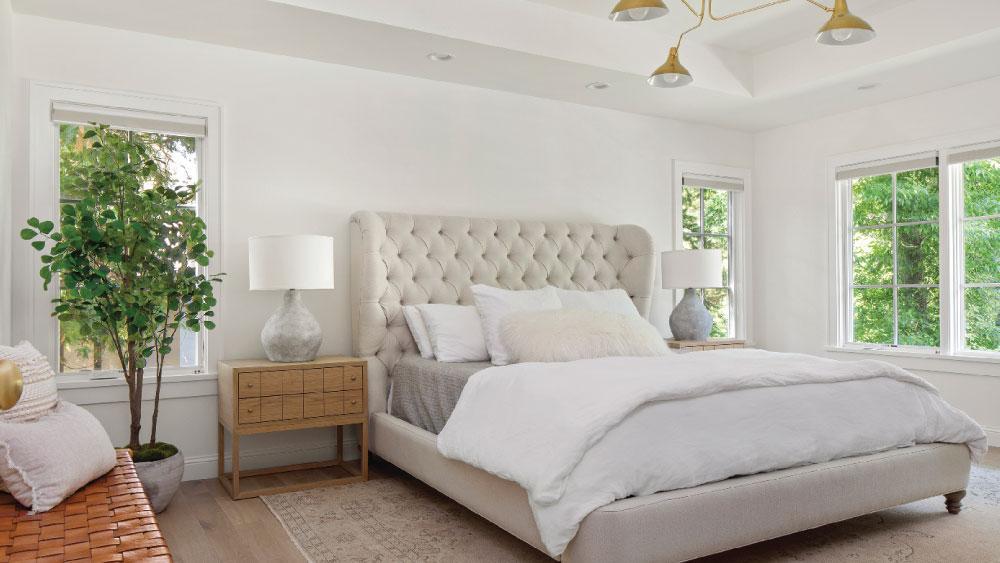 Going Green
Modern door and window shoppers want the perfect combination of beauty, durability, and energy efficiency. Especially in today's volatile energy markets, the need to conserve energy is more critical than ever. Doors and windows with high energy efficiency ratings offer the customer the perfect combination of energy efficient glass, elegance, and price.
However, it should be noted that any energy efficient window will only be as effective as the installation. Experts recommend spending the time to find a qualified, reputable door and window installer to maximize any door or window replacement project. Ideally, find an authorized dealer/installer for the brand of window you invest in, as they will have the necessary training to support the warranty.
As we consume the resources of our planet the need for energy conservation has never been higher. As a result, many governments, including the US, offer periodic tax credits to those replacement door and window buyers that invest in Energy Star rated windows. Marvin leads the way with energy efficient window frames made from fiberglass, aluminum, and wood. 
Get Started
Take your time looking for a well respected, certified window and door installation company. It's a bad idea to invest in quality windows like Marvin offers unless you also invest in the best window installation you can find.Savvy homeowners have learned that a local window and door installation company will usually offer services far beyond those of a big box store. Your local Marvin dealer is here to help make replacement easy. Schedule your consultation today.
To learn more about Marvin® products, you can reach out to Westside Door – your Authorized Marvin® Dealer in West Los Angeles, Southern California. Also serving Orange County, South Bay, Beverly Hills, Malibu, West Los Angeles and all of Southern California.
Westside Door – The Best Little Doorhouse In Town® Since 1971 – Southern California Authorized Marvin® Dealer in West Los Angeles
We are located in West Los Angeles., on Sepulveda Blvd., between Pico and Olympic, one block east of the 405 Freeway.
We've been specializing in doors, windows, mouldings, skylights, and hardware since 1971.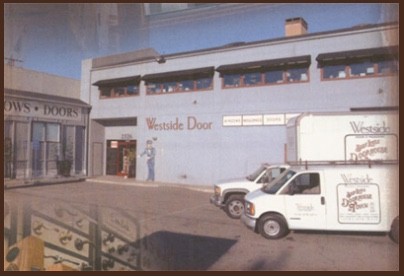 Address:
Westside Door & Moulding
2326 South Sepulveda Blvd.
West Los Angeles, CA 90064
Monday–Friday 7:00am-4:00pm
Sales
Phone: (310) 478-0311
Fax: (310) 478-0314