Southern California homeowners can transform their abodes, adding a welcoming entrance with TruStile® Entry Systems, exceptional products that utilize unmatched designs and premium materials, that will enhance home spaces and how people feel inside. As a TruStile® Authorized Dealer, Westside Door is proud to offer TruStile® Entry Systems to homeowners across Southern California.
TruStile® Entry Systems: Creating Inviting Homes Through Quality Engineering
TruStile® Entry Systems are a family of premium products that will transform homes. They come in both the Resilient™ Wood Entry System and the Reserve™ Wood Entry System.
The Resilient™ Wood Entry system utilizes the most durable painted construction, coming with a 10-year warranty and a wide variety of design options.
Reserve™ Wood Entry systems add elevated and refined elegance to homes with the beauty of natural stained wood.
These are available in over 80 featured entry systems designed by TruStile across eight architectural styles, giving homeowners an abundance of options. They can also configure their own systems, with over 400 door styles available, along with complementary transom and sidelites.
TruStile® also has decorative glass options and screen doors that homeowners can select. The brand offers more design styles, sizes and options than the rest.
To learn more about TruStile® products, you can reach out to Westside Door – your Authorized TruStile® Dealer in West Los Angeles, Southern California. Also serving Orange County, South Bay, Beverly Hills, Malibu, West Los Angeles and all of Southern California.
Westside Door – The Best Little Doorhouse In Town® Since 1971 – Southern California Authorized TruStile® Dealer in West Los Angeles
We are located in West Los Angeles., on Sepulveda Blvd., between Pico and Olympic, one block east of the 405 Freeway.
We've been specializing in doors, windows, mouldings, skylights, and hardware since 1971.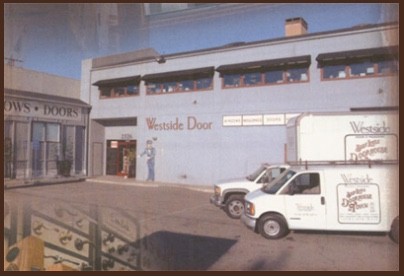 Address:
Westside Door & Moulding
2326 South Sepulveda Blvd.
West Los Angeles, CA 90064
Monday–Friday 7:00am-4:00pm
Sales
Phone: (310) 478-0311
Fax: (310) 478-0314