TruStile's ethos and their products show that every opening is an opportunity to make a design statement. This is especially evident in their industry-leading collection of custom glass doors. TruStile French Lite Collection Glass Doors allow homeowners to transform their space, giving it a traditional French style that adds class and architectural detail.
At Westside Door, an authorized Dealer of TruStile products, we offer TruStile FL Series Glass Doors to homeowners in and around South Bay, California for their home renovation and home improvement projects.
Get Elegance, Style, Architectural Detail and Quality Manufacturing with TruStile French Lite Collection Glass Doors
TruStile's French Lite Collection Glass Doors offer 100 classic French door designs in one to eighteen lite configurations. These FL series French doors are crafted with divided lites, with each individual piece of glass hand-inserted to provide eye-catching architectural detail.
Like any TruStile product these doors help transform spaces and make them more distinct, authentic and special. The materials and fabrication of their products exhibit unmatched quality while the design customization options allow homeowners to get the right type of door to match their home's overall look and style. TruStile doors are suitable for both residential and commercial purposes, they combine modern technology and fabrication methods with old world craftsmanship and detail to provide the best of both worlds.
To learn more about TruStile products, you can reach out to Westside Door – your Authorized TruStile Dealer in West Los Angeles, Southern California. Also serving Orange County, South Bay, Beverly Hills, Malibu, West Los Angeles and all of Southern California.
Westside Door – The Best Little Doorhouse In Town® Since 1971 – Southern California Authorized TruStile Dealer in West Los Angeles
We are located in West Los Angeles., on Sepulveda Blvd., between Pico and Olympic, one block east of the 405 Freeway.
We've been specializing in doors, windows, mouldings, skylights, and hardware since 1971.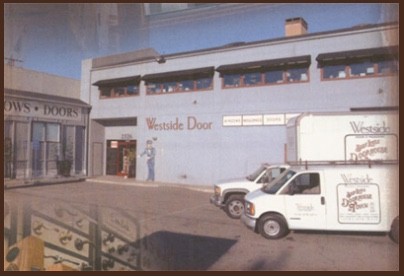 Address:
Westside Door & Moulding
2326 South Sepulveda Blvd.
West Los Angeles, CA 90064
Monday–Friday 7:00am-4:00pm
Sales
Phone: (310) 478-0311
Fax: (310) 478-0314