Give your home a classic look with Mediterranean designs. This is a style of interior decoration inspired by the Italian Renaissance, which became fashionable in American architecture between the late 1800s and early 1900s, drawing from Italian palaces and villas by the seaside or in the country. With TruStile® Mediterranean collection, your home can have the richness and charm of Italian living. They enrich homes with their unique rounded looks, as radius top doors bring architectural interest and add emphasis to the Mediterranean design of your abode.
At Westside Door, an authorized dealer of TruStile® products, we offer TruStile® Italianate or Tuscan Mediterranean Style Doors to homeowners in and around South Bay, California for their home renovation and home improvement projects.
Go for a Classic Timeless Style with TruStile® Italianate or Tuscan Mediterranean Style Interior Doors
The Mediterranean style includes arched windows and doorways, recessed entryways and red tiled roofs and stuccoed walls. For homeowners who want this classic look for their homes, TruStile® Mediterranean Interior Doors are an ideal choice.
They come in a variety of material options such as:
MDF/Paint-Grade
Knotty Alder
Select Alder
Douglas Fir Wirebrush
Insert Suggestions include:
Seedy Wash glass
Arctic glass
Patina Canterbury metal
Pampas leather
They come in the following door styles:
TruStile® (TS) Series
V-Groove (VG) Series
French Door (FL) Series
To learn more about TruStile products, you can reach out to Westside Door – your Authorized TruStile® Dealer in Southern California. Also serving Orange County, South Bay, Beverly Hills, Malibu, West Los Angeles and all of Southern California.
Westside Door – The Best Little Doorhouse In Town® Since 1971 – Southern California Authorized TruStile® Dealer in West Los Angeles
We are located in West Los Angeles., on Sepulveda Blvd., between Pico and Olympic, one block east of the 405 Freeway.
We've been specializing in doors, windows, mouldings, skylights, and hardware since 1971.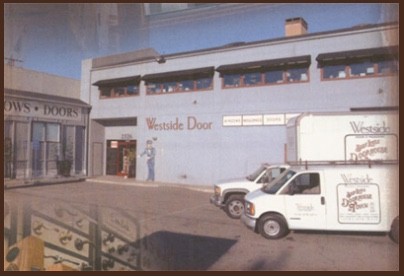 Address:
Westside Door & Moulding
2326 South Sepulveda Blvd.
West Los Angeles, CA 90064
Monday–Friday 7:00am-4:00pm
Sales
Phone: (310) 478-0311
Fax: (310) 478-0314