Westside Door is proud to offer TruStile® Series Panel Doors, which are ideal for homeowners embarking on home improvement or home renovation projects. These TruStile® products offer vast opportunities for customization, allowing them to match your abode's interior aesthetics or take it to new directions. Utilizing premium materials and a multitude of stylish design options, homeowners can create the perfect door to suit their unique requirements.
Get Design Flexibility and Premium Material Composition with TruStile® Series Panel Doors
TruStile® (TS) Series Panel Doors feature architecturally-correct panel door styles from 1- to 9-panel configurations, with each door built with genuine stile and rail construction that is not routed or stamped. The brand's flexible manufacturing process also allows for the customization of the appearance of any TS series door through the substitution of any panel for glass, resin, leather or metal components.
True stile and rail construction results in crisp and architecturally correct lines, the panels allow for modularity and a wide variety of customization options. The simplicity of the design means there can be all sorts of innovative applications, such as common arch pairs and sliding barn doors.
The materials are premium-grade, as TruStile® utilizes super-refined MDF, hand-selected veneers and lumber. Along with the highest quality metal, leather and glass inserts.
All in all, TruStile® Series Panel Doors will elevate any home. To learn more about TruStile products, you can reach out to Westside Door – your Authorized TruStile Dealer in West Los Angeles, Southern California. Also serving Orange County, South Bay, Beverly Hills, Malibu, West Los Angeles and all of Southern California.
Westside Door – The Best Little Doorhouse In Town® Since 1971 – Southern California Authorized TruStile® Dealer in West Los Angeles
We are located in West Los Angeles., on Sepulveda Blvd., between Pico and Olympic, one block east of the 405 Freeway.
We've been specializing in doors, windows, mouldings, skylights, and hardware since 1971.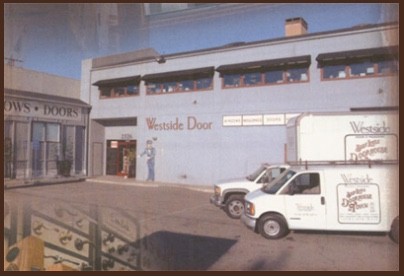 Address:
Westside Door & Moulding
2326 South Sepulveda Blvd.
West Los Angeles, CA 90064
Monday–Friday 7:00am-4:00pm
Sales
Phone: (310) 478-0311
Fax: (310) 478-0314