For homeowners who want to adorn their abodes with eye-catching high quality interior doors, TruStile offers an unmatched selection of interior panel doors available in both paint-grade MDF and stain-grade wood. These include Interior Tambour Doors that come in horizontal, vertical, closet and sliding configurations.
At Westside Door, an authorized dealer of TruStile products, we offer TruStile Tambour Series Panel Doors to homeowners in and around South Bay, California for their home renovation and home improvement projects.
Upgrade Your Malibu Home with TruStile Tambour Series Panel Doors
TruStile panel doors come in a broad range of panel and sticking profiles to match the architectural style of any home. TMB Series Tambour Door Collection combines stile and rail construction with modern CNC routing technology to give it a unique and contemporary appearance that will benefit home interiors. These doors can be combined with other styles to create interesting designs and visual diversity.
These TruStile doors will transform homes by adding eye-catching and innovating doorways. The brand is dedicated to quality products and is aiming to change the industry with its products, with each stile, rail and panel made with a combination of modern technology and classic craftsmanship. Well-designed interior doors can have a massive impact on a home.
To learn more about TruStile products, you can reach out to Westside Door – your Authorized TruStile Dealer in Southern California. Also serving Orange County, South Bay, Beverly Hills, Malibu, West Los Angeles and all of Southern California.
Westside Door – The Best Little Doorhouse In Town® Since 1971 – Southern California Authorized TruStile Dealer in West Los Angeles
We are located in West Los Angeles., on Sepulveda Blvd., between Pico and Olympic, one block east of the 405 Freeway.
We've been specializing in doors, windows, mouldings, skylights, and hardware since 1971.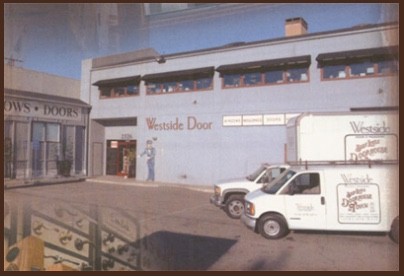 Address:
Westside Door & Moulding
2326 South Sepulveda Blvd.
West Los Angeles, CA 90064
Monday–Friday 7:00am-4:00pm
Sales
Phone: (310) 478-0311
Fax: (310) 478-0314