Homeowners seeking simple door designs that nonetheless stand out aesthetically can go for Trustile® Tru & Modern Flush Doors. Designed to be modern and refined but uncomplicated, TruStile® flush wood doors are made specifically for the custom residential market. Westside Door is proud to offer TruStile® Tru & Modern Flush Doors to homeowners in and around the Malibu area.
Trustile® Tru & Modern Flush Doors: Refinement for Modern Home Interiors
Using unmatched precision to optimize the beautiful character found across each species of natural wood, the TruStile® brand creates the perfect doors for homes. TruStile flush wood doors utilize 1⁄16″ thick hand selected veneers. These doors exhibit a highly engineered core that provides stability for the door while the matching hardwood edge provides a beautiful finish.
These products are available in MDF or wood. For a sleek look in painted applications TruStile medium density fibreboard or MDF is the ideal material to use. For stain-grade applications, TruStile offers a wide selection of wood species.
To learn more about TruStile® products, you can reach out to Westside Door – your Authorized TruStile® Dealer in West Los Angeles, Southern California. Also serving Orange County, South Bay, Beverly Hills, Malibu, West Los Angeles and all of Southern California.
Westside Door – The Best Little Doorhouse In Town® Since 1971 – Southern California Authorized TruStile® Dealer in West Los Angeles
We are located in West Los Angeles., on Sepulveda Blvd., between Pico and Olympic, one block east of the 405 Freeway.
We've been specializing in doors, windows, mouldings, skylights, and hardware since 1971.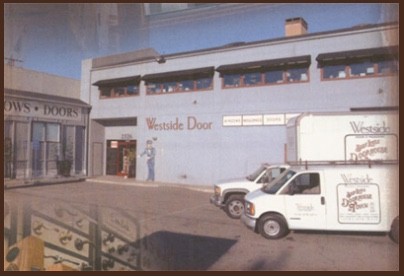 Address:
Westside Door & Moulding
2326 South Sepulveda Blvd.
West Los Angeles, CA 90064
Monday–Friday 7:00am-4:00pm
Sales
Phone: (310) 478-0311
Fax: (310) 478-0314