For homeowners who want to make their house feel more spacious, particularly the kitchen and dining room areas, VELUX® Skylights are an ideal choice for making interior spaces feel more open while increasing the amount of natural light. Westside Door is a VELUX® Authorized Dealer and offers VELUX® INTEGRA® Kitchen Skylights to homeowners in and around the West Los Angeles, Orange County and Southern California areas.
VELUX® INTEGRA® Kitchen Skylights: Cook and Dine with Luxury and Leisure
VELUX® roof windows or skylights are perfect for transforming previously dark or underlit rooms. With this, homeowners will have a new bright and welcoming space that is ideal for cooking and having dinner together. VELUX® INTEGRA® Kitchen Skylights also improve ventilation, perfect for hot days or when it gets busy in the kitchen.
VELUX® INTEGRA® solar-powered roof windows can be controlled at the touch of a button. Sensors also mean there's no risk of rain entering. VELUX® INTEGRA® solar roof windows maximize the amount of daylight and fresh air can enter, making interior spaces much more pleasant.
VELUX® solar awning blinds can be utilized in these transformed spaces to reduce the glare from the sun on particularly hot, sunny days.
VELUX® INTEGRA® benefits and features include:
Simple, convenient wall switch
Pre-installed hidden window operator
Rain sensor ensures that the window closes automatically in
case of rain
Easy installation of mains powered decoration and
sunscreening products
Wall switches use secure radio frequency (RF) technology to
operate individual or groups of roof windows, blinds,
awnings and roller shutters from anywhere in the building
Ventilation flap allows fresh air to circulate even when your
window is closed
Integrated dust and insect filter
The materials used for VELUX® INTEGRA® Kitchen Skylights consist of:
A core of thermally modified timber with a seamless
waterproof polyurethane coating
VELUX ThermoTechnologyTM insulation ensures an excellent
energy performance
Maintenance-free exterior covers in lacquered aluminium,
copper or zinc
To learn more about VELUX® products, you can reach out to Westside Door – your authorized VELUX® Dealer in West Los Angeles, Southern California. Also serving Orange County, South Bay, Beverly Hills, Malibu, West Los Angeles and all of Southern California.
Westside Door – The Best Little Doorhouse In Town® Since 1971 – Southern California Authorized VELUX® Dealer in West Los Angeles
We are located in West Los Angeles., on Sepulveda Blvd., between Pico and Olympic, one block east of the 405 Freeway.
We've been specializing in doors, windows, mouldings, skylights, and hardware since 1971.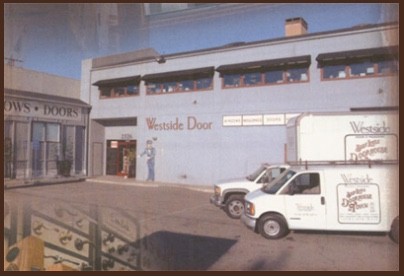 Address:
Westside Door & Moulding
2326 South Sepulveda Blvd.
West Los Angeles, CA 90064
Monday–Friday 7:00am-4:00pm
Sales
Phone: (310) 478-0311
Fax: (310) 478-0314