West Los Angeles homeowners who want to brighten their days can let the light in with VELUX® Residential Skylights, which will let natural illumination and fresh air into abodes, transforming interior spaces to make them better lit, healthier and more energy efficient. Westside Door is a VELUX® Authorized Dealer and offers VELUX® Residential Skylights to homeowners in and around the West Los Angeles, Orange County and Southern California areas.
Experience the Daylight Difference with VELUX® Residential Skylights
The VELUX® roof window brand has been bringing daylight and fresh air into homes for more than 80 years. The brand has a proven record of excellence, helping homeowners create bright, healthy and energy-efficient spaces for their families. With VELUX® Residential Skylights homeowners can positively transform their abodes and improve their indoor environments.
VELUX® Residential Skylights are simple and straightforward designs that are visually stunning. The brand's residential products include:
Roof Windows
These let daylight and fresh air enter the home and opens it to the outdoors. Available in a variety of styles and sizes to suit the specific needs of your home.
Flat Roof Windows
For adding daylight and fresh air to virtually any room in flat-roofed homes. These flat-roof windows are available as classic domes and in elegant flat or curved glass designs.
Sun Tunnels
Even the darkest part of a home can be illuminated by the VELUX® sun tunnel system. These will bright daylight through the roof by using a reflective tube.
Smart Home Systems
VELUX® ACTIVE with NETATMO or VELUX® INTEGRA electric roof windows, blinds and shutters can be installed to create healthy indoor climates for convenient remote-controlled operation.
Roof Balcony and Terrace
Welcome the outdoors and transform your home interior space by opening your roof balcony. This innovative roof balcony design opens in seconds to expand your home and let in more space, daylight and fresh air.
As its name suggests, the VELUX® Manual "Fresh Air" Skylight opens and closes by hand with a smooth turning handle for in-reach applications and a rod for out-of-reach ones. This enables homes to embrace the very best of what nature has to offer: daylight and fresh air.
To learn more about VELUX® products, you can reach out to Westside Door – your authorized VELUX® Dealer in West Los Angeles, Southern California. Also serving Orange County, South Bay, Beverly Hills, Malibu, West Los Angeles and all of Southern California.
Westside Door – The Best Little Doorhouse In Town® Since 1971 – Southern California Authorized VELUX® Dealer in West Los Angeles
We are located in West Los Angeles., on Sepulveda Blvd., between Pico and Olympic, one block east of the 405 Freeway.
We've been specializing in doors, windows, mouldings, skylights, and hardware since 1971.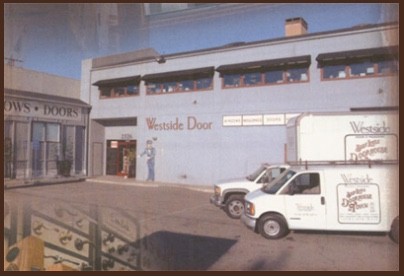 Address:
Westside Door & Moulding
2326 South Sepulveda Blvd.
West Los Angeles, CA 90064
Monday–Friday 7:00am-4:00pm
Sales
Phone: (310) 478-0311
Fax: (310) 478-0314