VELUX® Skylights are ideal additions that can brighten the interior spaces of any home or commercial venue for Southern California Homeowners, Developers, Architects and Designers. For renovation projects as well as new constructions, VELUX® Skylights can let more natural light in as well as improve ventilation, which in turn will enhance energy efficiency and reduce expenses. Westside Door is a VELUX® Authorized Dealer and offers VELUX® Skylights to homeowners in and around the West Los Angeles, Orange County and Southern California areas. Here are a few ideas on how you can use VELUX® Skylights for maximum effect.
5 Ways VELUX® Skylights Can Enhance Your Interior Spaces
The addition of VELUX® Skylights will brighten any room instantly, but for maximum effect the positioning of the VELUX® Skylight relative to the other elements of the interior space must be considered in order to make the most out of the lighting. Here are a few ideas on how VELUX® Skylights can transform your interior spaces:
Improve Bathroom Lighting
Using VELUX® Skylights as offset skylights can give a more modern look and enhance spaces such as bathrooms, which can use the added light and air over the vanity and bathtub, making the small space feel roomier.
Add Skylights Symmetrical with Roof Ridges
VELUX® Skylights can accentuate the architecture of the ceiling, conforming with the roof ridges as well as the doors in the location to frame it like a portrait.
Brighten Up the Kitchen
In the kitchen, VELUX® Skylights can brighten up work areas such as sinks and islands while also illuminating elements such as the ceiling or structural beams, enhancing their existing beauty.
Accentuate Design Elements
The beautiful elements of a room, such as this bedroom, can be further accentuated by VELUX® Skylights that will shine light on their design features and add abundant sunlight to the space.
Highlight Beams and Structural Components
Eye-catching structural features can be similarly highlighted with VELUX® Skylights, adding architectural interest and visual rhythm that will distinguish the location.
To learn more about VELUX® products, you can reach out to Westside Door – your authorized VELUX® Dealer in West Los Angeles, Southern California. Also serving Orange County, South Bay, Beverly Hills, Malibu, West Los Angeles and all of Southern California.
Westside Door – The Best Little Doorhouse In Town® Since 1971 – Southern California Authorized VELUX® Dealer in West Los Angeles
We are located in West Los Angeles., on Sepulveda Blvd., between Pico and Olympic, one block east of the 405 Freeway.
We've been specializing in doors, windows, mouldings, skylights, and hardware since 1971.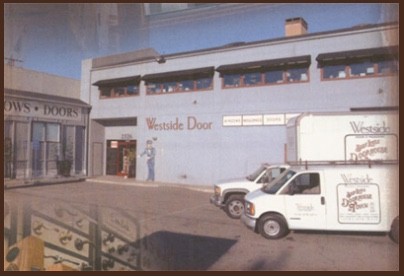 Address:
Westside Door & Moulding
2326 South Sepulveda Blvd.
West Los Angeles, CA 90064
Monday–Friday 7:00am-4:00pm
Sales
Phone: (310) 478-0311
Fax: (310) 478-0314