Brighten your day with VELUX® Top Hinged Roof Windows, designed to bring in more natural light and fresh air. Top Hinged VELUX® Roof Windows are easy to operate with innovative features for convenient operation. For Los Angeles – Orange County, Southern California Homeowners, Developers, Architects and Designers VELUX® Top Hinged Roof Windows are available at Westside Door, a VELUX® Authorized Dealer serving the West Los Angeles, Laguna Beach, Orange County, Southern California area.
VELUX® Top Hinged Roof Windows Will Brighten Your Days
VELUX® Top Hinged Roof Windows will improve the natural lighting of your residential or commercial interiors as well as the circulation of fresh air. At the same time, the design is easy to operate – even with furniture beneath. The innovative top control bar allows you to install the window lower than an equivalent bottom-operated window to get an excellent view while standing and when seated.
VELUX® Top Hinged Roof Windows are recommended if you have to, or wish to, place your window in a low position, for instance: in rooms with a low ceiling or where you'd like a better view of the surroundings below.
VELUX® Top Hinged Roof Windows benefits include:
VELUX® ThermoTechnology™
Improve comfort and reduce energy bills with VELUX® ThermoTechnology™ that utilize high performance materials for window construction, enhancing insulation and airtight seal.
Natural Ventilation Even With a Closed Window
Pull the unique top control bar once and you will allow fresh, filtered air to enter through the ventilation flap of your VELUX® Top Hinged Roof Window. You can let in fresh air without worrying about security or bad weather.
Fresh, Clean, Filtered Air
The built-in air filter improves the indoor climate by preventing dust and insects from entering your home. The filter is reusable and easy to clean.
Easy to Clean
To clean the outer pane, rotate the sash 180 degrees. The sash must be secured in position by sliding the barrel bolt into the bushing at the bottom of the side frame. The air filter can be removed and washed with ordinary household cleaners.
Roof Window Shade Options
VELUX® accessories are available, providing VELUX® Top Hinged Roof Windows a wide range of decorative solutions.
VELUX® Top Hinged Roof Windows come in a variety of size options to meet the requirement of property owners for their New Home Construction and Home Remodel Projects.
To learn more about VELUX® products, you can reach out to Westside Door – your authorized VELUX® Dealer in West Los Angeles, Southern California. Also serving Orange County, South Bay, Beverly Hills, Malibu, West Los Angeles and all of Southern California.
Westside Door – The Best Little Doorhouse In Town® Since 1971 – Southern California Authorized VELUX® Dealer in West Los Angeles
We are located in West Los Angeles., on Sepulveda Blvd., between Pico and Olympic, one block east of the 405 Freeway.
We've been specializing in doors, windows, mouldings, skylights, and hardware since 1971.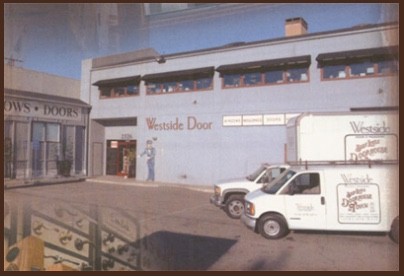 Address:
Westside Door & Moulding
2326 South Sepulveda Blvd.
West Los Angeles, CA 90064
Monday–Friday 7:00am-4:00pm
Sales
Phone: (310) 478-0311
Fax: (310) 478-0314