Protect your home against nature's worst and equip your abode with a truly resilient entryway system. Westside Door, a Therma-Tru® Authorized Dealer, offers the brand's Tru-Defense Door System that will bolster the fiberglass door by maximizing the seal between the door and the frame to ward off wind and rain while improving home energy efficiency.
Withstand All Kinds of Weather Conditions with Therma-Tru® Tru-Defense Door System
The Tru-Defense Door System performs better in even harsh weather conditions because its components are designed and engineered to work together, creating an efficient seal that can prevent air and water infiltration. Therma-Tru® manufactures or specifies every aspect of the door system to ensure that homeowners get premium options for long lasting durability, giving them peace of mind.
When properly installed by an expert door company the Tru-Defense door system doubles homeowner reimbursement eligibility should issues arise. This is why every Therma-Tru® fiberglass entryway with a Tru-Defense Door System is backed by a full system warranty rider.
To learn more about Therma-Tru® products, you can reach out to Westside Door – your authorized Therma-Tru® Dealer in West Los Angeles, Southern California. Also serving Orange County, South Bay, Beverly Hills, Malibu, West Los Angeles and all of Southern California.
Westside Door – The Best Little Doorhouse In Town® Since 1971 – Southern California Authorized Therma-Tru® Dealer in West Los Angeles
We are located in West Los Angeles., on Sepulveda Blvd., between Pico and Olympic, one block east of the 405 Freeway.
We've been specializing in doors, windows, mouldings, skylights, and hardware since 1971.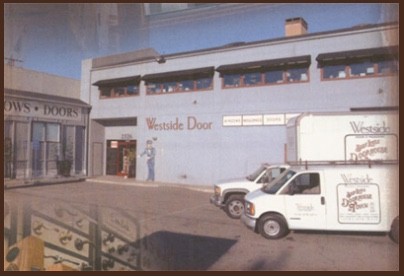 Address:
Westside Door & Moulding
2326 South Sepulveda Blvd.
West Los Angeles, CA 90064
Monday–Friday 7:00am-4:00pm
Sales
Phone: (310) 478-0311
Fax: (310) 478-0314