Investing in a 1970s home may sound like a dream—is there anyone who cannot find beauty in stained-glass windows and a historic fireplace? But most old homes come with a fair share of repairs. The best way is to follow well-being trends in the home so that the end result is a comfortable, functional home. 
According to the 2022 U.S. Houzz & Home Study, the age of a home impacts the remodeling projects homeowners prioritize and how much money they might spend. For example, black windows were extremely common 100 years ago. So to determine a budget for renovations, first look at the age of your home. This means planning upgrades based on when the house was originally built and the renovations that have taken place since then. Each group in the study invested a median amount of $20,000 on remodeling. 
Do you own or want to buy an older home? Here are some things to know about renovations by home age over the years. 
Renovations by Home Age Throughout the Years
Homes Built Before 1960 
Did you know that houses built before 1960 account for 25% of home upgrades? These homes were also relatively smaller than those built in later years, with 51% of them falling below 2000 square feet, although 92% of homes were single-family detached houses. 
Most homeowners during this era would hire professionals to renovate their homes. Statistics show that 28% hired painters, 29% hired general contractors, 33% percent hired air conditioning specialists, 37% hired plumbers, and 43% hired electricians.
Electrical appliances had just been introduced in this era. Hence, two in five homeowners relied on electricians to install electrical outlets around their homes. 
Remodeling trends before 1960 show that the national median for home upgrades was $18,000. Renovations for older homes during this time focused on four areas: outdoor, home exterior, interior rooms, and home systems.
Homes Built Between 1961-1980 
Homes built between 1961 and 1980 placed special importance on interior spaces, albeit being the smallest when compared to other eras. It is no wonder that 73% of homes during this time made interior rooms the center of attention.
Moreover, even though old house renovations were common, many people also started renovating kitchens and bathrooms, along with living rooms, bedrooms, and windows. Here are 12 inspirational window design ideas that can help gauge the changes people liked making around their houses. Homeowners commonly employed professional electricians and plumbers to renovate their homes and make them more functional. 
The national median spent on remodeling during this era was $20,000 as opposed to $18,000 during the pre-1960s.
Homes Built Between 1981 and 2000 
Renovations for older homes jumped to 29% during this era as more and more people started to focus on functionality. Moreover, homeowners (92%) hired more professional help than in any other era. Also, upgrades to interior rooms were more popular than ever, as everyone wanted their house to look modern and well-kept. 
Homes Built in 2001 or Later 
Remodeling trends show homes in this era are more focused on luxury projects, such as security, flooring and home automation. 
Another thing to note is that after 2001, homeowners (59%) started to work on outdoor projects as they included irrigation and lighting facilities in their patios and yards. 
During the early 2000s, home security systems became more popular, and wireless features started to take the world by storm. The need for plumbers, electricians, and heating/air conditioning professionals also increased. 
Even though big homes have become more popular since 2001, the median renovation amount spent on homes is the lowest compared to other eras ($15,000). 
Here are 3 purely modern homes you can look at for inspiration. 
Ready to Renovate?
Figuring out how and what to renovate in your house is not an easy decision. However, looking at renovation trends by home age is a great way to help you determine the approximate renovation cost and whether your budget allows it. 
Of course, renovations can be tricky, but with the correct help and guidance, you should be able to build the home of your dreams. It is no secret that, in most cases, renovating a home can be more cost effective than buying a brand new property. 
If your family size has increased over the years or your needs have changed, and you want to make your home more functional for modern times, renovation is always a brilliant idea. Contact your local Marvin window and door dealer for expert advice on the products and services that will bring your dream home to reality.
To learn more about Marvin® products, you can reach out to Westside Door – your Authorized Marvin® Dealer in West Los Angeles, Southern California. Also serving Orange County, South Bay, Beverly Hills, Malibu, West Los Angeles and all of Southern California.
Westside Door – The Best Little Doorhouse In Town® Since 1971 – Southern California Authorized Marvin® Dealer in West Los Angeles
We are located in West Los Angeles., on Sepulveda Blvd., between Pico and Olympic, one block east of the 405 Freeway.
We've been specializing in doors, windows, mouldings, skylights, and hardware since 1971.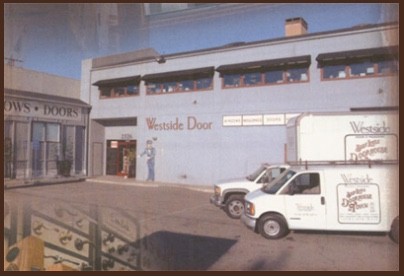 Address:
Westside Door & Moulding
2326 South Sepulveda Blvd.
West Los Angeles, CA 90064
Monday–Friday 7:00am-4:00pm
Sales
Phone: (310) 478-0311
Fax: (310) 478-0314