Home renovation or home improvement projects must incorporate window replacements. Why? Because home renovation projects are an opportunity to replace old windows with low performance with modern and more efficient windows that are also more stylish. Milgard windows are perfect for these goals as the brand's products are known for their superior qualities, including ventilation, weatherization and energy efficiency. As an authorized dealer in Southern California, we proudly offer Milgard windows for home renovation and window replacement projects in the area.
How to Improve Home Ventilation and Weatherization with Milgard Windows
Window replacement projects should consider the following factors in order to maximize ventilation and weatherization, which will make the home more comfortable and energy efficient.
Plan for Prevailing Winds
The path of the area's prevailing winds should be factored in when replacing windows and choosing new windows. Properly positioning windows will allow more fresh air to enter your home by funneling breezes into the interior.
Block Chilly Wind
Gusts of cold wind can necessitate non-operating windows such as picture windows and radius windows that can ward off the elements but still allow natural light to enter your home. These should be energy efficient designs.
Bathroom Window Tips
There should be at least one operable window in any bathroom so that moisture can be vented instead of relying solely on a fan.
Need More Natural Light and Fresh Air?
Window styles like horizontal sliders and casements along with sliding patio doors will allow more natural illumination in as well as fresh air. Likewise, ventilating skylights can let more light in and give rising warm air an exit – maintaining the thermal equilibrium of your home.
To learn more about Milgard® products, you can reach out to Westside Door – your authorized Milgard® dealer in Southern California. Also serving Orange County, South Bay, Beverly Hills, Malibu, West Los Angeles and all of Southern California.
Westside Door – The Best Little Doorhouse In Town® Since 1971 – Southern California Authorized Milgard Dealer in West Los Angeles
We are located in West Los Angeles., on Sepulveda Blvd., between Pico and Olympic, one block east of the 405 Freeway.
We've been specializing in doors, windows, mouldings, skylights, and hardware since 1971.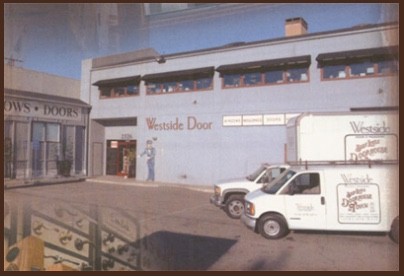 Address:
Westside Door & Moulding
2326 South Sepulveda Blvd.
West Los Angeles, CA 90064
Monday–Friday 7:00am-4:00pm
Sales
Phone: (310) 478-0311
Fax: (310) 478-0314