The MILGARD® brand offers a variety of superb Sliding Doors Series options for Southern California Homeowners, Developers, Architects and Designers allowing them to customize their residential or commercial space with the right entry system.
Numerous MILGARD® Sliding Doors are available at Westside Door, a MILGARD® Authorized Dealer offering the brand's patio doors for customers in and around the West Los Angeles, Orange County and Southern California.
MILGARD® Custom Patio Doors Create Seamless Transitions
With MILGARD® Sliding Doors and their wide variety of customization options, spaces can be enlivened, opening up the possibilities for indoor-outdoor living thanks to beautiful and reliable MILGARD® custom patio doors.
The MILGARD® brand offers numerous series options boasting smooth operation, industry-leading warranties and top-notch designs that will infuse homes with natural light while keeping weather and noise out.
MILGARD® AX550 Moving Glass Walls
Elevate your interior space with the luxurious MILGARD® AX550 Moving Glass Walls , available in bi-fold, pocket and stacking operating styles.
MILGARD® V300 Trinsic™ Series Doors
A modern sliding patio door that blends functionality and beauty, making it ideal for new construction and replacement projects alike.
MILGARD® V400 Tuscany® Series Doors
This premier patio door is ideal for new construction and replacement applications, made from a vinyl formula unique to MILGARD®.
MILGARD® C650 Ultra™ Series Doors
Coming in sliding or swinging configurations, these French patio doors are a blend of performance and unmatched beauty that will elevate their surroundings.
To learn more about MILGARD® products, you can reach out to Westside Door – your authorized MILGARD® dealer in Southern California. Also serving Orange County, South Bay, Beverly Hills, Malibu, West Los Angeles and all of Southern California.
Westside Door – The Best Little Doorhouse In Town® Since 1971 – Southern California Authorized MILGARD® Dealer in West Los Angeles
We are located in West Los Angeles., on Sepulveda Blvd., between Pico and Olympic, one block east of the 405 Freeway.
We've been specializing in doors, windows, mouldings, skylights, and hardware since 1971.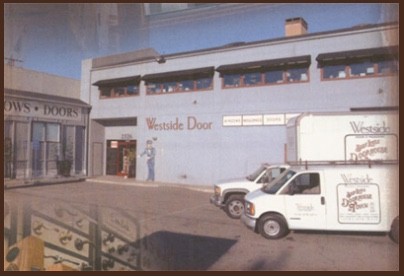 Address:
Westside Door & Moulding
2326 South Sepulveda Blvd.
West Los Angeles, CA 90064
Monday–Friday 7:00am-4:00pm
Sales
Phone: (310) 478-0311
Fax: (310) 478-0314