Modern vinyl windows can upgrade a home with a better view as well as improved energy efficiency. The Milgard® Trinsic™ Series V300 does just this with the simplicity and elegance of its single hung vinyl window design. Westside Door is an authorized Milgard® Dealer, we offer Milgard® Trinsic™ Series V300 windows for homeowners in and around the West Los Angeles, California area.
Milgard® Trinsic™ Series V300 Durable Simple to Operate Vinyl Windows
Milgard® Trinsic™ Series V300 windows are designed to be simple to operate, they open and close easily in up and down motions. These vinyl windows come complete with a redesigned SmartTouch® window lock and handle as well, which are unobtrusive and disappear from view when the windows are closed.
This vinyl window series give homes a contemporary look with a narrow frame that gives it expansive views that will make home interiors feel less closed and confining. These Milgard windows will make homes feel more open and the narrow frames are designed to  be hardly noticeable.
These Milgard windows come with an ENERGY STAR® package to enhance home energy efficiency as the brand is a proud member of the program. This series of vinyl windows come in eleven exterior frame colors that can be tailored to match homeowners' preferred style. And of course they come with the Milgard® Full Lifetime Warranty.
To learn more about Milgard® products, you can reach out to Westside Door – your authorized Milgard® Dealer in West Los Angeles, Southern California. Also serving Orange County, South Bay, Beverly Hills, Malibu, West Los Angeles and all of Southern California.
Westside Door – The Best Little Doorhouse In Town® Since 1971 – Southern California Authorized Milgard® Dealer in West Los Angeles
We are located in West Los Angeles., on Sepulveda Blvd., between Pico and Olympic, one block east of the 405 Freeway.
We've been specializing in doors, windows, mouldings, skylights, and hardware since 1971.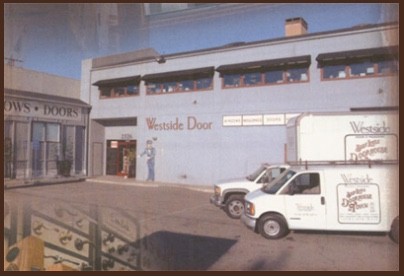 Address:
Westside Door & Moulding
2326 South Sepulveda Blvd.
West Los Angeles, CA 90064
Monday–Friday 7:00am-4:00pm
Sales
Phone: (310) 478-0311
Fax: (310) 478-0314